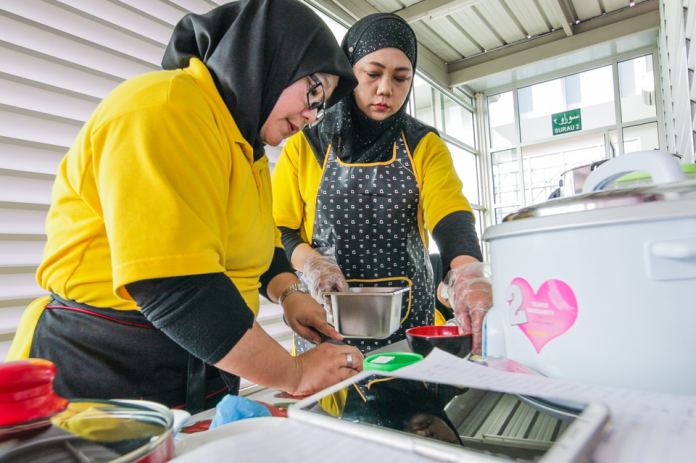 At 41-years-old, Halizah Hj Lamit is on the cusp of a remarkable turnaround. A single mother raising five children on her own, she recently secured a catering contract with Hengyi Industries to supply meals for 500 staff daily and has created her own sushi brand O'Liz Onigiri.
Halizah's outlook wasn't always this bright however. Classified as underprivileged by the authorities after her divorce, Halizah struggled with starting her business in 2009, selling whatever she could whip up from Takoyaki to packed rice.
"It has been a long journey," said Halizah. "Alhamdullilah from starting my business with just $10, things are starting to look up."
Halizah is one of nine mothers to complete the first cycle of BIBD's Special Underprivileged Mothers Empowerment Entrepreneurship Development Programme (BIBD SEED). Over the past 16 months, the business incubation initiative has delved into building soft skills, technical competency, product development and branding, business management, marketing and entrepreneurship skills.
"We are focusing on F&B businesses for the first cycle as it is a fast moving (cash) business dealing directly with public customers which is a good starting point," said BIBD's head of government relations and special projects division Hj Mohammad Yusri Hj Wahsalfela.
"Despite all being in the same industry, the mothers have all developed their own distinct brands and they are ready for market validation."
Tomorrow, the nine mothers – fighting for financial independence – will officially debut their brands at the MSME Festival. Here's a rundown what they have in store.
Daiyan Rizqin Enterprise: Laila Menchanai Kek Lapis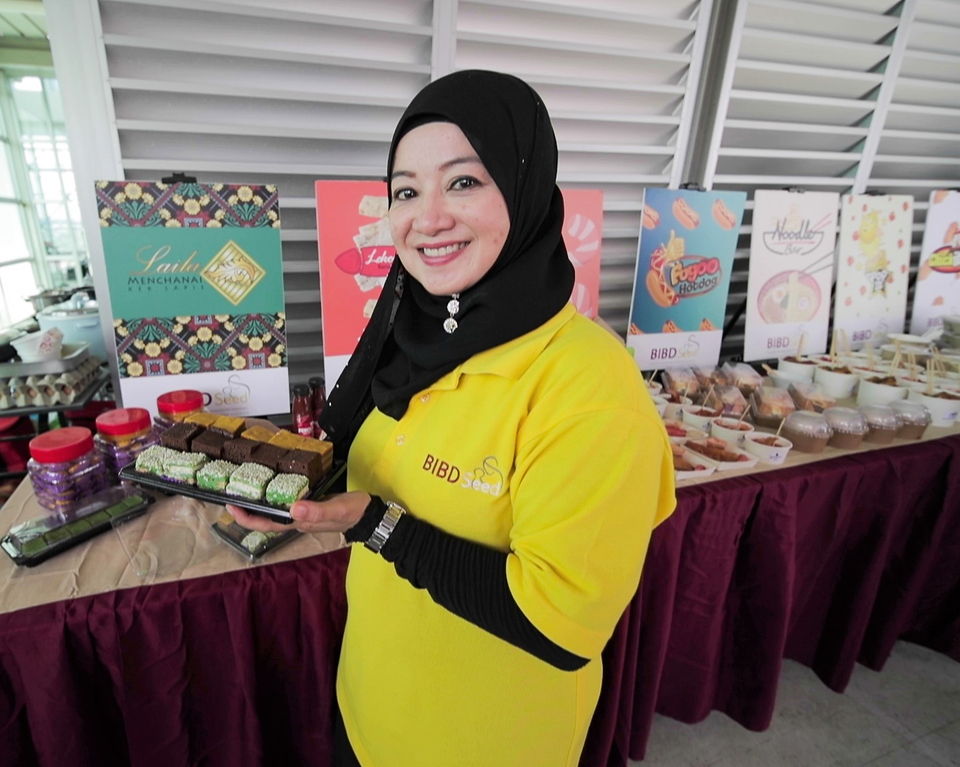 An avid homebaker, Norhayati Hj Awg Mohd specializes in Malay pastries, serving up different variants of kek batik – a sticky, soft cake made from tea biscuits and a chocloate blend – and kek lapis – a colourful layered butter cake. Laila Menchanai sells their cakes between $5 to $15.
Fuzen Co: Chicken Popit
Nurul Hanisah Brahim's Chicken Popit is a new take on KFC-styled 'Popcorn Chicken'. Her chunks of fried chicken are served with four options of homemade dips: spicy hot, cheesy tango, garlic mayo, cheesey cheese. You can also get the Popit with rice. All dishes are $3.
Umairah Enterprise: Fuyoo Hotdog
As the name states plainly, Nur Ainnie Umairah Abdullah sells hotdogs with three different toppings; minced beef with salsa, meatballs with salsa or egg mayo. Fuyoo's unique twist is arguably found in its egg mayo – which is made with dill, an aromatic herb from the parsely family. Regular sausage hotdogs are $2 while a jumbo is $3.
Alin's Legacy: Lekorlicious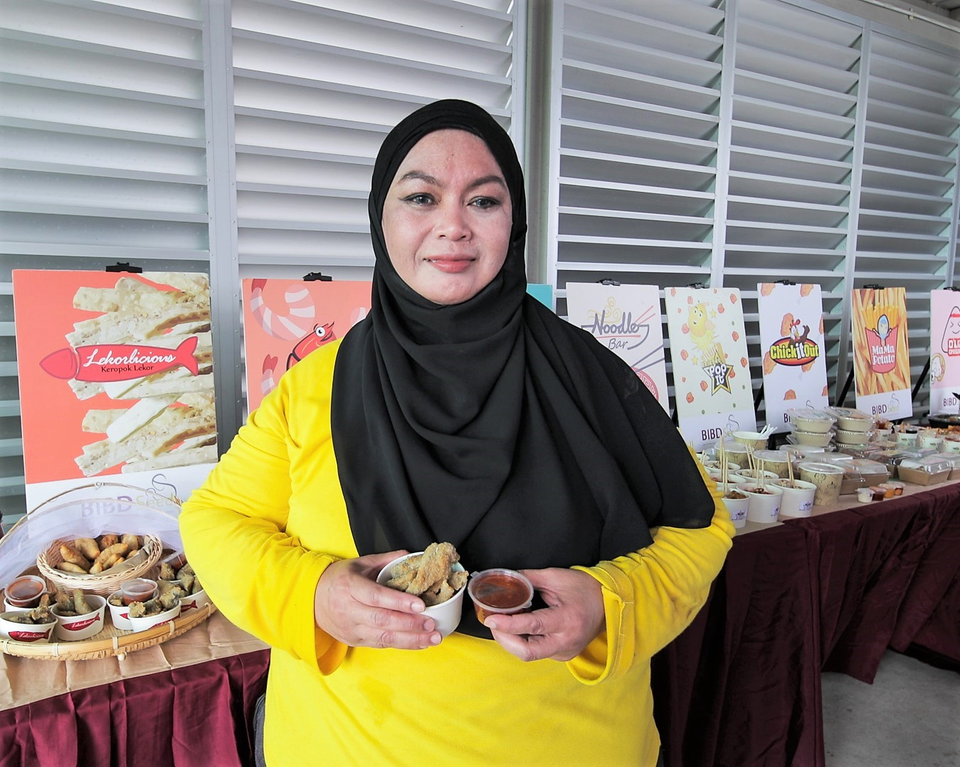 Lekorlicious is the latest creation by Suraya Hj Moksin, whose previous products included homemade coconut oil, mini popia (fried mini spring rolls) and bottled chilli sauce. Lekor is often described as fried fish sausages or crackers, but Lekorlicious' range extends beyond plain fish-based lekor and includes versions with prawn, tahai (smoked herring) and kupang (shellfish). The lekor is priced at $1 for a small bowl. Alin's Legacy is also selling bottled gula melaka (palm sugar syrup) and spicy tahai.

Mizann Enterprise: Prawn Letup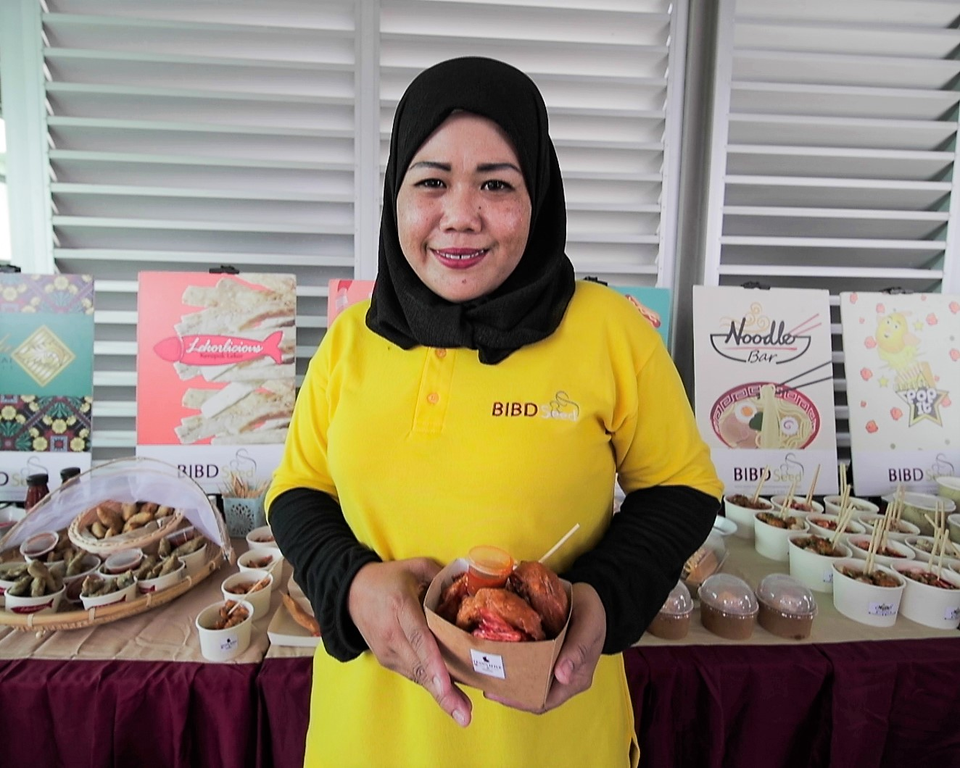 Prawn fritters might seem like standard fare at most local eateries, but Marlina Aman is willing to wage that her are fresher since she buys prawns directly from fishermen. Prawn Letup's range of fritters begin at $1 for a batter made with tiny shrimps called bubuk $1 and go up to $3 for a batter with whole prawns and a rojak-styled vegetable mix.
O-Liz Merchandise and Cuisine: O'Liz Onigiri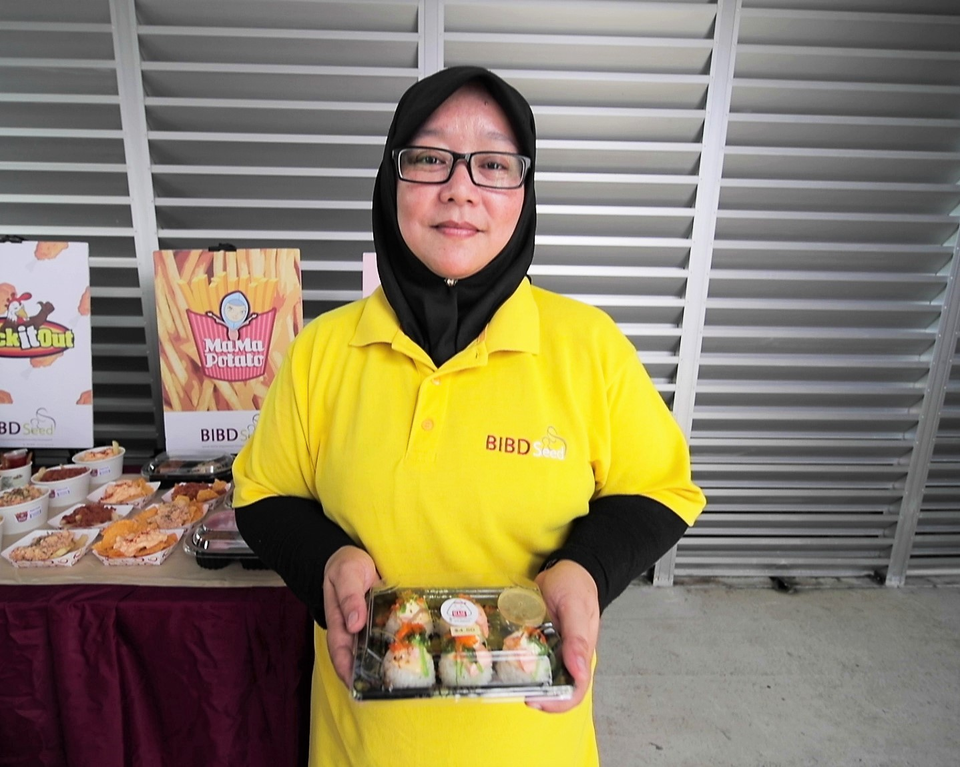 Halizah Hj Lamit makes no secret of her love for Japanese food, but with already Brunei saturated with sushi-based eateries, the 41-year-old has opted to focus on onigiri – sticky, salted rice balls with different toppings and fillings – often consumed as convenience food in the land of the rising sun.
Halizah has decided on using tuna, squid, prawn and salmon as her proteins to complement the rice. O'Liz Onigiri is priced between $3 to $4.50.
Ziyah dan Anak-Anak serta Keluarga Enterprise: Chick It Out
The second fried-chicken based business from BIBD SEED, Nur Haziyah Md Abas's Chick It Out focuses on chicken wings tossed in either chilli honey, spicy cheese or BBQ sauce. Five cuts of wings/drumlets are $3.50, with an extra $0.50 for rice.
Fyraa Enterprise: Mama Potato
If loaded fries or nachos are your favourite snack, then you should check out Mama Potato – they've got some unique toppings yet to be introduced commercially in Brunei. Tiara Ibrahim's thick-cut fries and nachos are served with either seafood cheese scampi, crab tartar or spicy minced beef.
Mama Potato also has one rice dish: Nasi Laila Hujan Panas – a savoury flavoured local rice with curry chicken. Prices range from $2 to $3.50.
Zaila Enterprise: Noodle Bar
Julsurina Hj Zaini's Noodle Bar serves up thick egg noodles in takeaway bowls doused in a broth of either tom yam with prawns, curry with fish balls or a carbonara-like creamy cheese sauce with meatballs priced between $3 to $4.
Watch: Inside BIBD SEED's first cycle