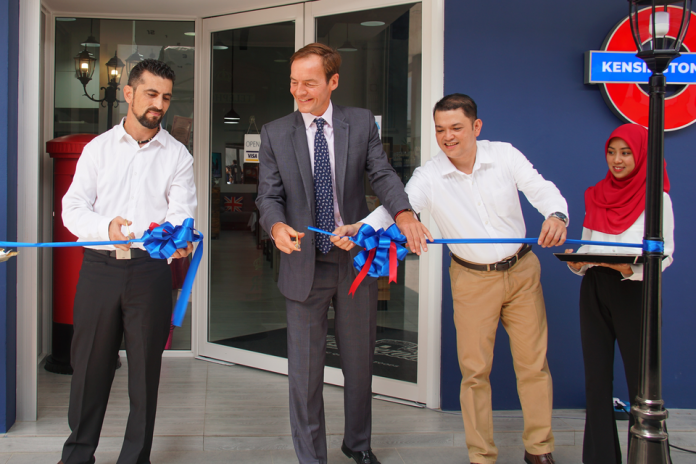 Convenience store Kensington BN has moved to Aman Hills as they double their inventory and host a seating area for coffee to match their foreign products catalogue with a more UK-styled shopping experience.
Co-founder of Kensington Ismail Mourad said their new location located next to the main Aman Hills Shopping Centre was four times the size of their previous unit in Sg Tilong and would be able to showcase close to 1,000 different products.
"Alhamdulillah we are lucky that we are able to outgrow our old place, in terms of products and staff, with this new location we are looking to upgrade the concept from being just a regular convenience store to something closer to a British shopping experience," said Ismail.
The new space includes a small seating area where customers can try the coffee brands and machines sold in the store which include Nescafe's upmarket Dolce Gusto.
Kensington's range has expanded to include pet care products, household items and their own line of merchandise. Ismail shared that Kensington's all-local staff have also begun creating a new reviewed-based advertorial video content platform called BruMonkey for social media, to present products from Kensington and other Brunei-based shops in a more "relatable, engaging" way.
Kensington is one of two convenience stores wholly focused on selling British products in Brunei, the other being NAAFI in Seria owned by the British Forces Brunei.
Kensington initially began as a distributor for British consumer products that were not typically imported to Brunei, especially packaged food and beverages. The founders later found more success selling directly to consumers leveraging their uniqueness as a small niche convenience store.