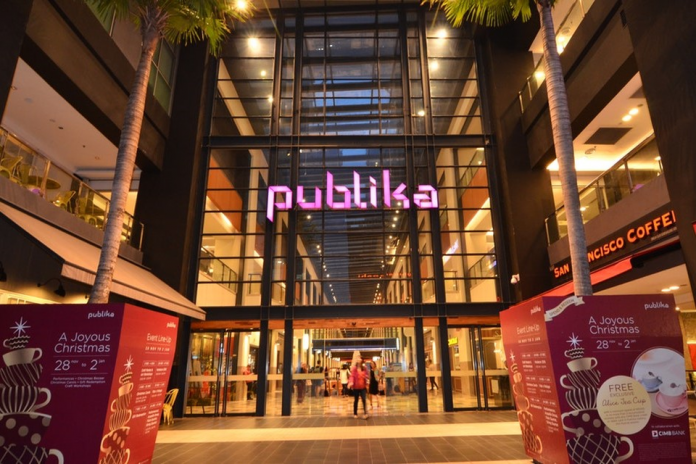 Six Brunei businesses looking to export will be joining the sixth edition Malaysia Fashion Week (MFW) for the first time this October 14 to 20 as part of an ongoing business development initiative by BIBD and Darussalam Enterprise (DARe).
Headscarf brands Mumtaz, Rozai Hijab and Al-Hayaah, modest Islamic wear Baital Hijaab and Mudaser and natural cosmetics producer Mukaku will be a part of the Brunei booth at MFW being hosted at Publika Shopping Gallery located in Solaris Dutamas, Kuala Lumpur.
The six businesses are part of BIBD's Catalyst programme, whose first and second cycles look to help Brunei fashion and beauty small and medium enterprises (SMEs) scale up their production and begin exporting, with Malaysia – who Brunei shares cultural similarities with – as the initial target market.
MFW, organized by STYLO and supported by the Malaysia External Trade Development Corporation (MATRADE), will see designers from over 15 countries and is expected to draw tens of thousands of visitors.
Modest fashion is a fast-growing, lucrative market – with purchases from Muslim women amounting to over US$44 billion annually, while Muslim consumers are estimated to have spent US$270 billion on clothing in 2017.
"MFW is positioned as both a B2C (consumer-driven) and B2B platform (business-to-business) with scheduled business matching opportunities, making it an ideal event for Brunei SMEs with potential to export," said DARe's Assistant Manager of Market Access Diana Hj Ramli, who are jointly sponsoring Brunei's participation with BIBD.
Here's an introduction to the Brunei brands – and their plans – at MFW.
Pioneering Brunei headscarves: Mumtaz Collections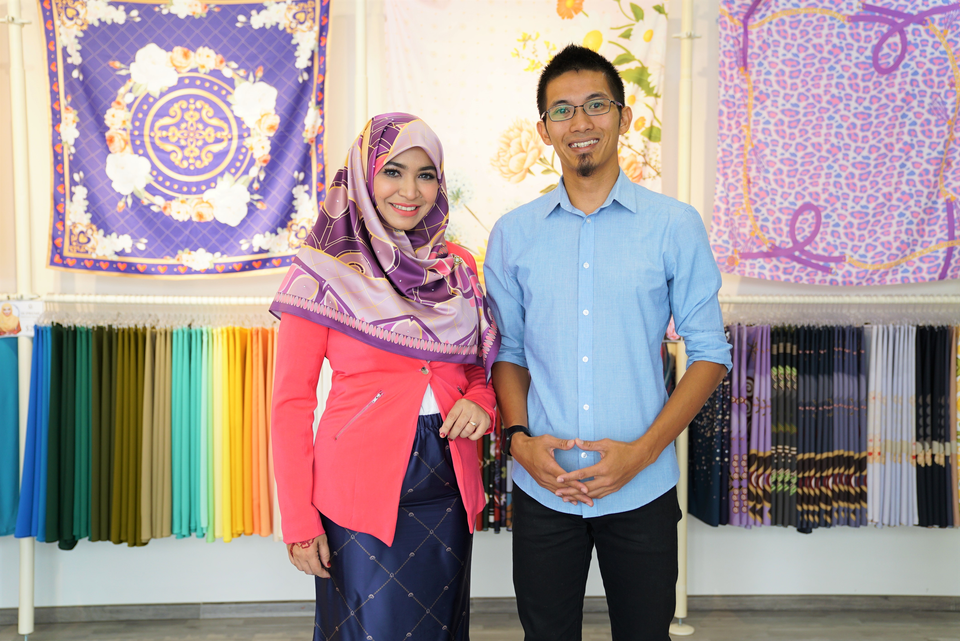 While locally designed and sewn headscarves are not new to Brunei, a local brand focusing on ready-to-wear varieties is a relatively recent development, with Mumtaz Collections one of the earliest to begin in 2010.
Married couple and founders Hj Mohd Sabri Hj Suhaili and Syedah Siti Sarah Hj Syed would have to wait until 2016 to have their major breakthrough, recording $200,000 in sales through a combination of a more refined product line, social media marketing and a heightened focus on personal branding, with Sarah becoming the face of the business and an online influencer in her own right.
"Today we have over 15 different lines to cater to different occasions and customers," said Hj Mohd Sabri. "We have scarves for women and children, plain and patterned (colours), instant and more exclusive. Malaysia has long been a target (market) for us, and we've managed to make sales there (occasionally through online orders). But we are looking for channels that we can make a major breakthrough into the market."
Modest ensembles: Baital Hijaab
MFW will be Baital Hijab's second major showcase in Malaysia following their invitation to the Asia International Fashion Week in KL three years ago. The modest Islamic fashion brand – started by YTM Paduka Seri Pg Anak Puteri Hjh Amal Nasibah – focuses on simple, elegant ensembles using premium materials and understated embroidery.
"Right now we're focused on three main products; headscarves and complete ensembles (with headscarves) for the telekung (prayer robes) and abayas (a robe-like dress)," said Baital's Manager Hjh Alyaa Katrina Abdullah. "We have mostly done (business) on a custom (order) or a limited run of pieces but we feel that it's time that we go full-time in reaching out not only to Brunei but the rest of the world."
Bruneian men's wear: Mudaser
One of the first local brands making ready-to-wear men's shirts with the standing collar – known locally as baju MIB – Mudaser opened their first flagship store at the Yayasan Shopping Complex in September last year.
"Our brand is a mix of casual and formal, a lot of our pieces can be used for both work and leisure," said Ridhwan Muizzuddin Irwan, who started Mudaser with his family.
"While there is a lot of focus on modest fashion for women, we believe that the modest men's wear market has a lot of untapped opportunities, and by incorporating Bruneian design and elements, we believe we can bring something new to this market."

Silk Swarovski headscarves: Al Hayaah
Lead by the founder of textiles supplier Madison, Al Hayaah has been in development since 2015, before making their commercial debut by opening their first store in Kiulap's Setia Kenangan II earlier in August.
With extensive experience in sourcing for materials, Maimun Abdullah hired up-and-coming designer Sara Khadhra Khalidkhan to produce proprietary silk headscarves embellished with Swarovski crystals.
"When customers come in, they handpick the colour and dimensions of the scarf, pick which crystals they would like and have it done immediately on the spot," said Sara. "We also have scarfs with Bruneian motifs like simpur and pusing flowers designed onto them."
The brand's ultimate goal is to export, with Maimun listing Al Hayaah on Zalora. MFW is the next step she added, as they look to build more awareness amongst Malaysian audience.
All-natural cosmetics: Mukaku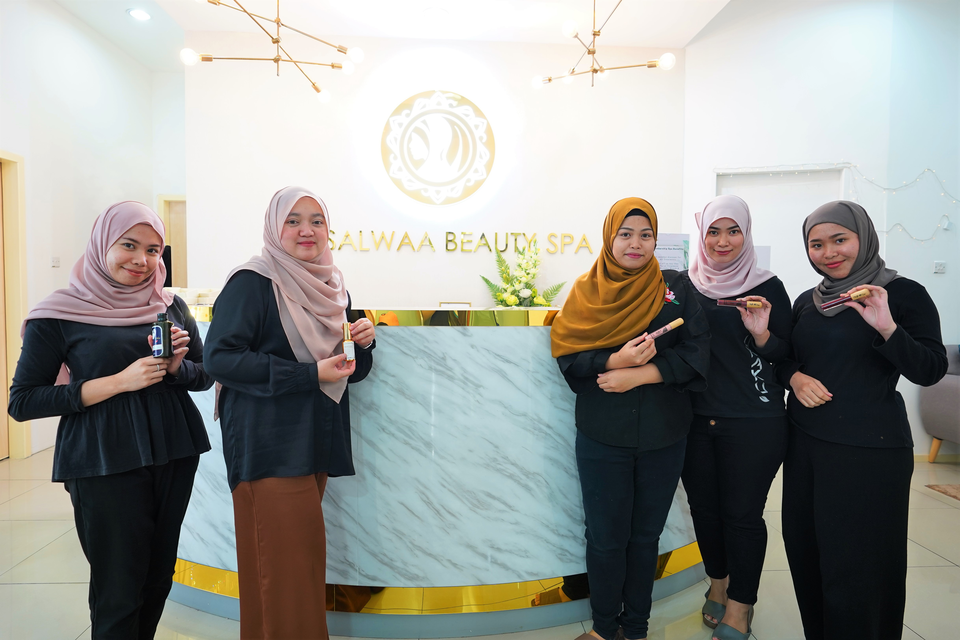 Edy Zurina guarantees that Mukaku's cosmetics are tried and tested – her all-natural formulations have been used on thousands of customers at their spa As Salwaa Beauty, which recently moved to Yayasan Shopping Complex.
"I started searching for natural alternatives for cosmetics for myself as my skin was quite sensitive," said Edy Zurina who has a diploma in organic skincare from Formula Botanica. "Using essentials oil mixed in with plant and fruit-based extracts, I began making some products for myself and brought a few to the spa, and the customers began asking if they could purchase them, which is how Mukaku started."
Edy will be launching their range of massage and body oils at MFW, as well as marketing their all-purpose makeup – which also works as an eyeshadow and lipstick – and their facial exilir which doubles as a moisturizer and toner.
Beaded headscarves: Rozai Hijab
Established Bruneian architects and long-time friends Haslina Halim and YB Siti Rozaimeriyanty DSLJ Hj Abd Rahman have shared a passion for "all things design" leading them to start their own headscarf line two years ago with intricately beaded embroidery as their unique selling point.
"There are a lot of scarf options for women so we wanted to develop something that was really different, but able to capture the essence of Bruneian designs through embroidery," said YB Siti Rozaimeriyanty, whose journey in fashion started by opening a tailoring business in 1998.
"At MFW we are keen to see the market's response to our designs; understand what Malaysian customers are after, see what adjustments need to be made and explore business opportunities especially potential distribution."