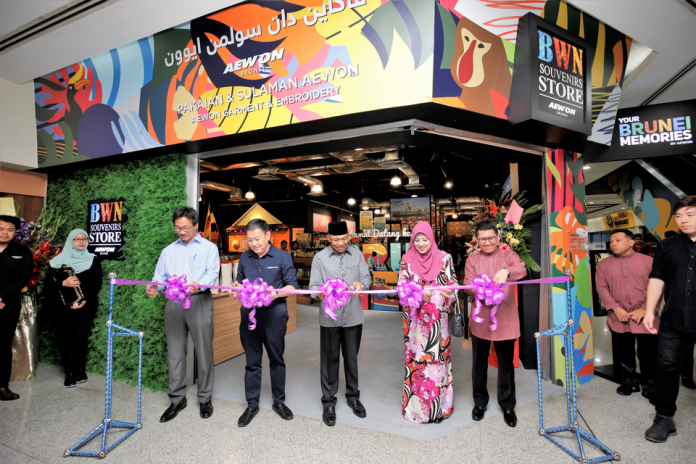 Yayasan Shopping Complex officially welcomed 16 new stores yesterday as the mall pushes to rediscover its form 22 years after first opening.
Yayasan's newest tenants, who are concentrated within lots on the first and second floor of block B and C, shared that discounted rental and the potential for increasing tourists and visitors to the capital were behind their decision to open at the mall.
Minister of Development Yang Berhormat Dato Seri Setia Awang Hj Suhaimi Hj Gafar, a director on Yayasan Sultan Haji Hassanal Bolkiah's (YSHHB) governing board and chairman to its subsidiary company Wadah Amal, officiated the ceremony which included the launch of Yayasan Complex's new website and social media accounts.
Aewon Garment and Embroidery – one of Brunei's largest apparel manufacturers – are the biggest of the new tenants, opening two stores; a 3,000 square feet souvenirs store and another custom clothing store.
"We'll have products from 15 to 20 Brunei micro, small and medium enterprises (MSMEs) at our store as well as products from each of the ASEAN countries," said Aewon's director Lau Chai Seng.
The BWN Sourvenirs Store is Aewon's largest to date since expanding their portfolio from printing clothes. Lau added that the cultural backdrops in the store, which include a fully functional gulingtangan set and locally-styled wedding dais called the pelamin were targeted at encouraging engagement, especially amongst tourists.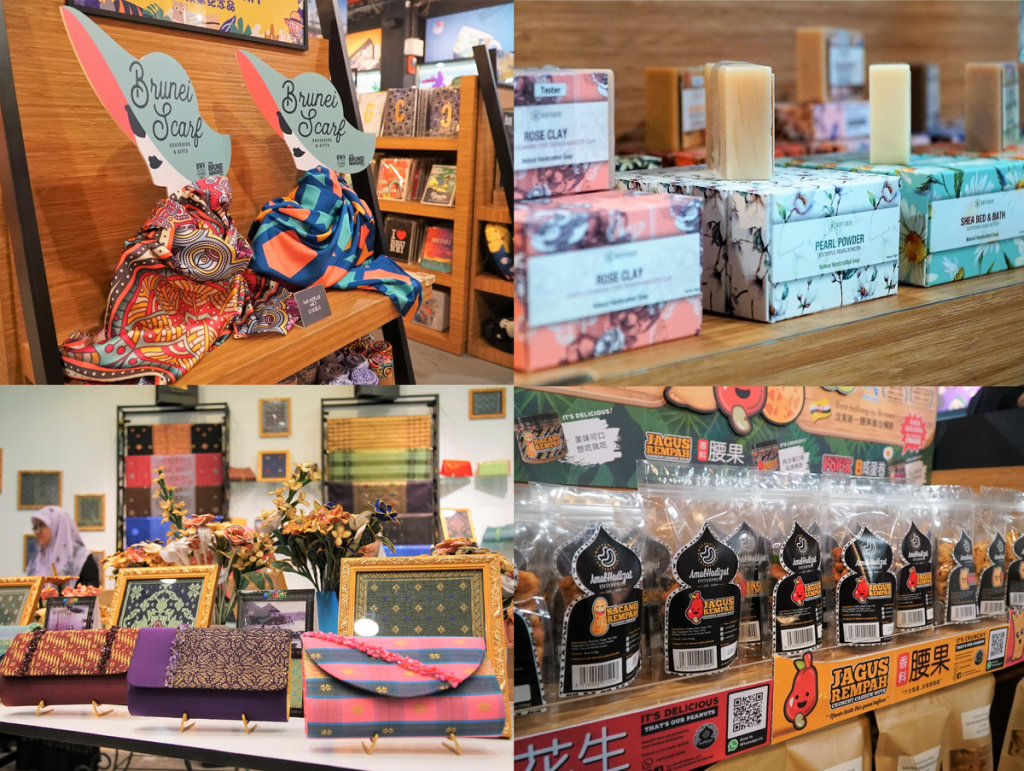 Several tenants are young MSMEs with local products, including perfumer Oudh Al Aswad, wild honey producer Madu Maangaris, natural cosmetics manufacturer As Salwaa and handwoven fabric retailer Koleksi Husna.
Fashion boutique Qaisara Dreams, who hosted large-scale sales events Raya Fashion Journey and KL Fashion Tour, have been tasked by YSHHB's Wadah Amal to continuously promote the shopping centre by hosting events and running its social media accounts.
"When we moved in July 2017 it was quiet so we began regularly hosting sales and product launches; including an Ariani (headscarves) promotion where we recorded $10,000 sales in a day," said Qaisara's project manager Siti Nur Amalin Hj Rosman, who shared that more businesses would be moving in.
"From there we were connected with Wadah Amal (who manage the complex) to help market the shop lots and come up with a re-branding campaign. Alhamdulliah, with the new vendors working together, we believe we can bring back the crowd."
Other new tenants include Mommymart, ViVO Concept Store, Arum, Aura Rich Enterprise, HIVE Enterprise, Safiyya Company, Mudaser, Mr BBQ and Ummu Iman.
Yayasan Complex opened as Brunei's biggest shopping mall in 1996, but over the years faced growing competition from emerging retail centres in Gadong and Kiulap. Hua Ho Department Store, Yayasan's largest tenant exited earlier in January this year.