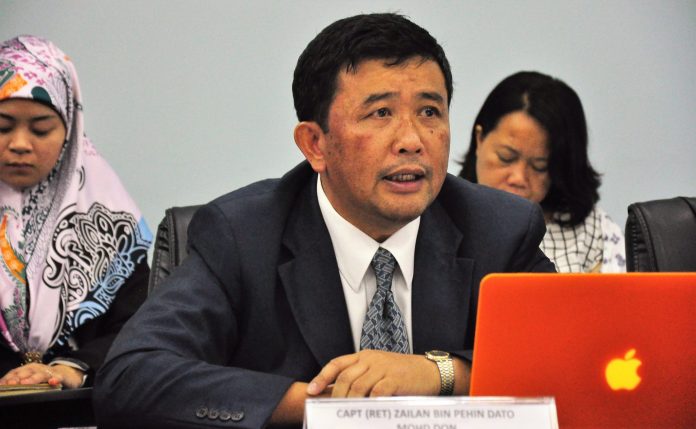 Calling all local bakers and entrepreneurs looking for the opportunity to export overseas and take their products to the world stage!
Cube Junction, an online marketplace from Brunei, is organising a National Competition of Packed Biscuits and Cakes Ready For Export 2017; split into two categories  – cake and biscuit – each with a main prize of $3,000 and a deal to export to international retail outlets through Chinese company Longrich who have a network of more than 50 countries.
The contest, also supported by the Cottage and Youth Initiative Programme (CYIP) of National Chamber of Commerce and Industry Brunei Darussalam (NCCIBD), will see those placing second, third and fourth in cake and biscuit categories get $2,000, $1,000 and $500 respectively as well as the opportunity to supply to local retail stores.
The competition was announced yesterday in a press conference at iCentre lead by a panel including the Principal Mentor of CYIP, Captain (Rtd) Zailan Pehin Dato Mohd Don, CEO of Cube Junction Ramlee Begawan Pehin Khatib Dato Paduka Haji Zainuddin, CTO of Cube Junction Azri Hj Jumat, In-house Event Organiser Siti Zaleha Haji Kaprawi and In-house Packaging Supplier and Consultant Connie Lu Qiuping.
"In an effort to encourage local business and a sustainable economy through non-oil and gas sectors, CYIP is identifying mature industries that can be taken to the global stage," said Captain (Rtd) Zailan (pictured), who added the competition is aimed at addressing the current challenges faced by local products in export and entering local supermarkets.
Winners of the competition will also be given the opportunity to leverage on the resources of CYIP and Cube Junction to ramp up production as well as have access to various in-house experts from packaging to marketing.
"Hopefully through this competition, we can instill the belief that Brunei has quality products worthy of exporting to the world; that our goods are just as good if not better than those available internationally," said Cube Junction's CEO Ramlee.
Registrations for the competition opens Friday, March 24th, 2017. Forms can be obtained from Cube Junction at iCentre, Anggerek Desa or download from CubeJunction.com.
To join in the contest, you need be a vendor of Cube Junction, which costs a one-time fee of $100 – which also gives businesses the opportunity to sell their products online on the Cube Junction website as well as off their physical shelves at iCentre.
Vendors of Cube Junction are entitled to one free entry in the cake and biscuit category respectively; with a $20 fee for each additional entry. Each applicant can submit a maximum of five cake or biscuit products.
Applicants must submit two sets for each product, one for testing and the other for photography and display at the Knowledge Hub lobby, located next to iCentre.
All ingredients used in making the product must be halal and the types of biscuits and cakes submitted must be baked by the contestants themselves. Aside from taste, products will also be judged on other aspects of export potential; packaging and shelf life (expiry period).
A detailed list of the rules and regulations can be found on the registration form which will be released on Friday. Further inquiries can be made through the Cube Junction hotline at +6738396550, +6738396553 or +6732382616 ext 125/143.