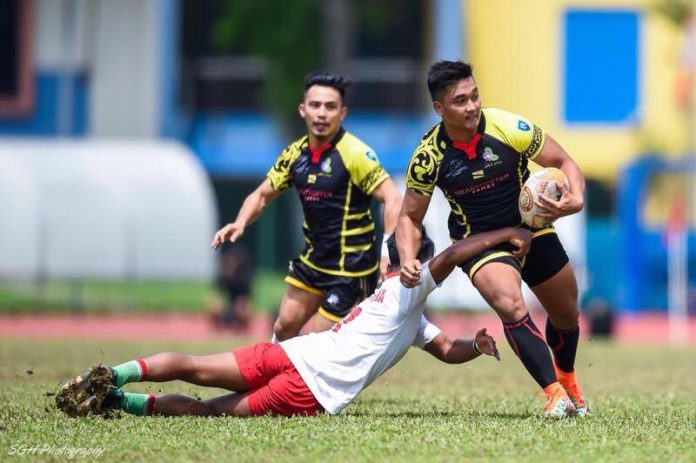 When Yusuf Flynn's father, an expatriate from New Zealand teaching in Brunei, suffered a motorcycle accident almost ten years ago, a rugby coach rushed to his aid.
Flynn, himself a third generation rugby enthusiast, was at a loss on how to thank him, finding out later that they both shared the same passion – developing a fledgling rugby scene in Brunei.
Not one to mince his words, Flynn claims he saw a sport marred by undeveloped potential, shortage of funds and public skepticism.
"People often assume that Bruneians aren't cut out (physically) to play rugby," says the 37-year-old. "And that's simply not true. Not every position on the field requires you to be a six-foot-two, 120 kilogramme monster – and I've seen Bruneians who could make it to the semi pro and pro levels, were there a good enough developmental programme in place."
Three years ago, Flynn came to his wife Aziemah, who works full-time as a business development manager, with an idea to manufacture rugby kits locally, building up a brand that would ultimately be able to give back to the sport in Brunei; not just by sponsoring wear, but by creating a developmental team that would develop local talents.
"The plan is to commit $2 off every kit to develop the sport here," said Flynn.
He explains that rugby gear, on average, turns out to be pricier than more traditional jersey-based sportswear, as it has to be resistant to tearing and losing shape from all the scraps – from tackles to shirt pulling – that are the standard part of a rugby game.
The price range for made-to-order or custom kits, retailing in UK for example, typically range from 60 up to 120 pounds each.
"If you're in high school, university or just a casual player, that's very expensive," said Flynn, who founded Headhunter Sport with his wife in 2015 under the business name Powrhous Fitness. "Having played rugby in several countries across the world, I can vouch for the fact that finding affordable rugby kit is a market that hasn't fully been tapped into yet."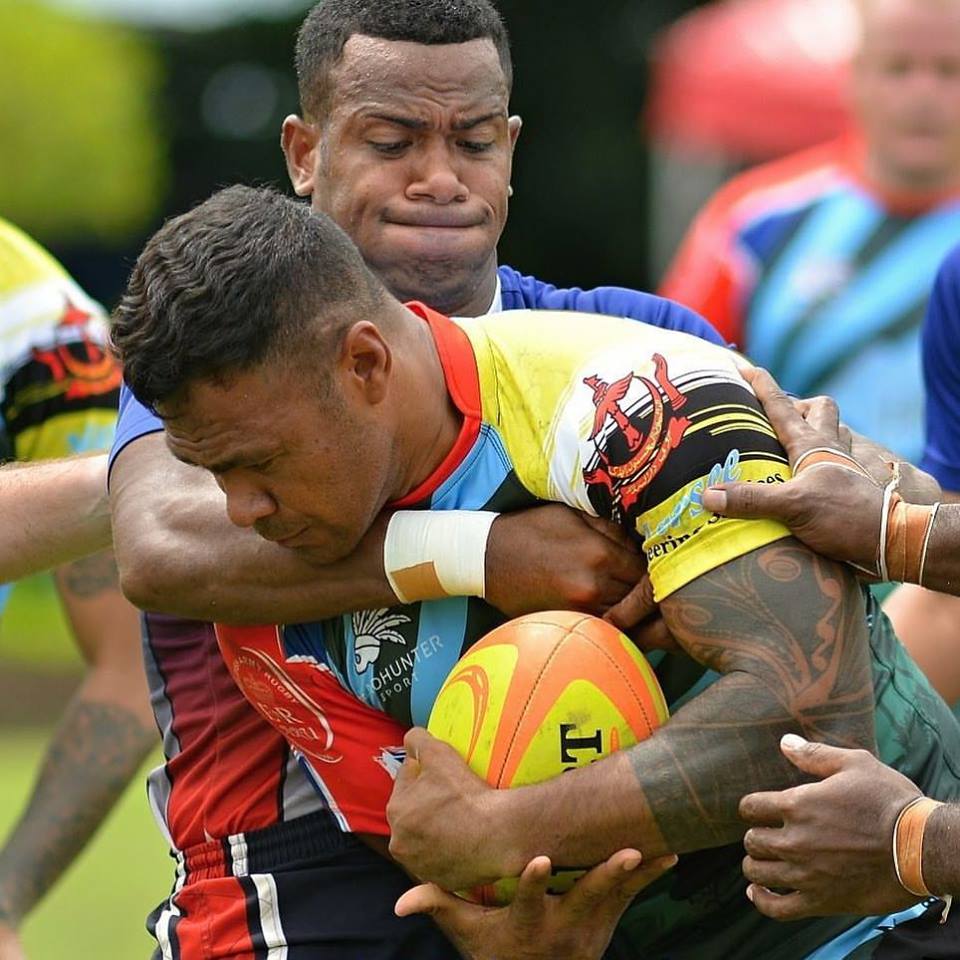 Flynn claims that rugby wear hasn't seen much in the way of innovation either, with material commonly used meeting the need for robustness, but ends up being too thick for warmer climates, and overall "quite constricting".
After spending the better part of two years developing 25 prototypes, Headhunter has arrived with a proprietary microfiber blend with reinforced stitching that Flynn claims is just as tough as the mainstream brands, but is more flexible, breathable and fits better.
The material is first imported to Brunei, then has a custom design printed on, is sown together with reinforced stitching patterns, and then shipped out.
Designing and soon printing, will be done by Headhunter, while sowing is outsourced to another local company.
Brunei's international rugby sevens team debut Headhunter's kit at the Southeast Asia invitationals in Singapore in April last year, and through Flynn's network, three teams under the British army as well as British based clubs York RUFC and Ronin have also come on board.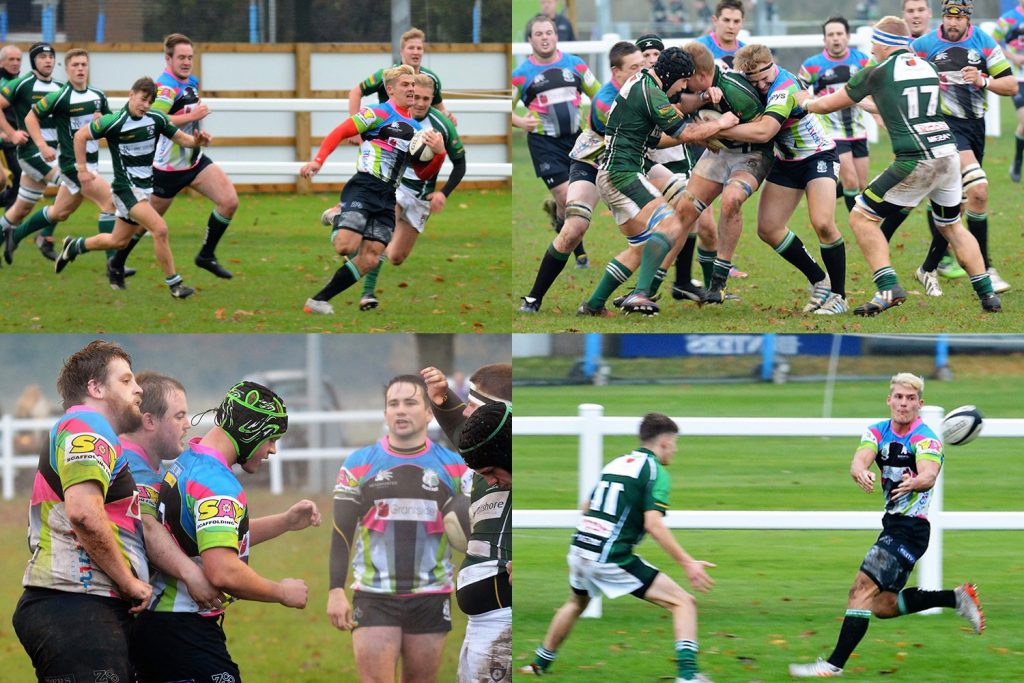 Flynn in banking on a partnership with Ronin – part of group of 'elite' touring clubs in the UK often used as a talent pool for the Great Britain squad and Rugby Premiership scouts – to bring Headhunter into the spotlight, as they debut under their new name – Ronin Headhunter – this May 23 at the Amsterdam Rugby Sevens Tournament.
"Ronin has several England U-21 players, so it is top talent wearing the Headhunter brand," said Flynn, who is planning to take on six i-Ready graduates to form a core team that will allow Headhunter to take the next step.  "For a start-up like us, who don't even have our own permanent site yet, it is unbelievable to be given this chance to be seen on a big stage."
After hearing of Flynn's product, most will turn and ask the burly 37-year-old; why don't you just manufacture somewhere cheaper? They reason with him; perhaps somewhere where logistics or shipping isn't as much, or where labour is cheaper.
"That isn't the point – Headhunter isn't purely about the columns of a profit margin," Flynn responds. "We want Headhunter to be truly a Bruneian brand. Brunei is my home now, and me and wife, we don't see any other way than doing it here."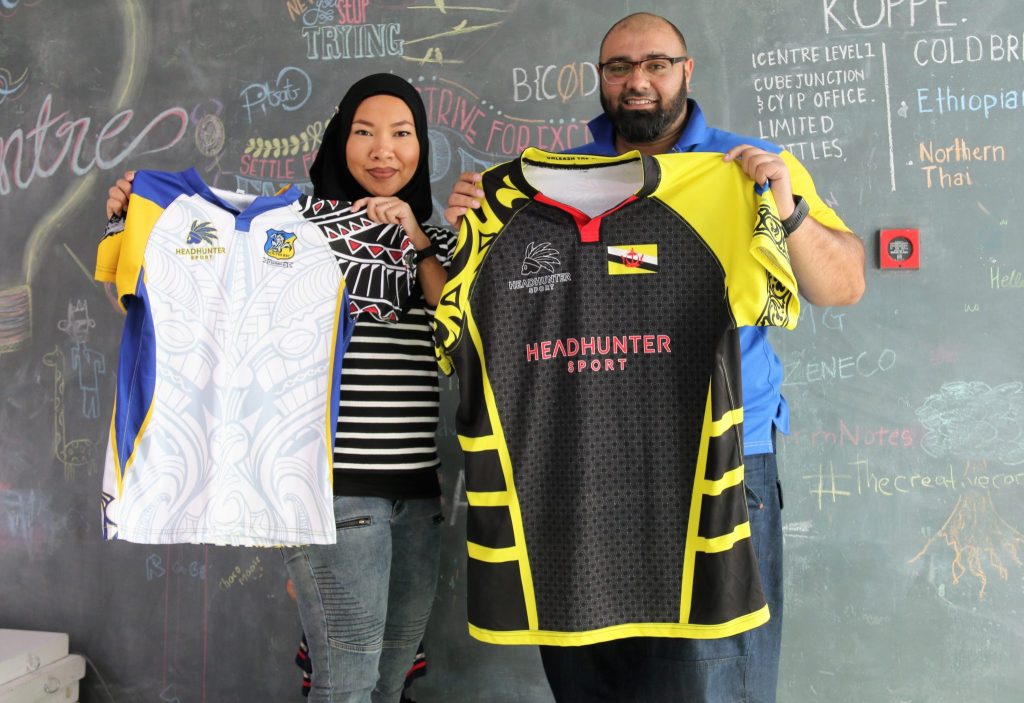 You can get in touch with Headhunter Sport at contact@headhuntersport.com or +6738753330 and learn more about them at www.headhuntersport.com