On the grey walls that connect the reception of Miniphysio to its treatment area, are a host of qualifications framed, hung and neatly arranged, belonging to Ho Fu Ton.
There are certifications from Canada, Taiwan, Indonesia and Australia, but it's a degree in physiotherapy from Keele University – class of 2015 – that draws the most notice.
At 150 centimeters tall, Fu Ton and his aptly named Instagram account @yourminiphysio – has been a runaway hit, garnering 12,000 followers in less than 24 months, making him Brunei's most followed physiotherapist – or physiotherapy centre – online.
This month, Fu Ton marks a year since he built an extension for Miniphysio in his home compound, where he's helped more than a thousand visitors – from national athletes to corporate executives to senior citizens – largely on his own, to reduce pain and improve movement.
The pint-sized 24-year-old Bruneian is ambitious, determined to turn Miniphysio into a respected local and then regional brand, much like Canada's Myodetox, who began with a single branch and have since flourished into five locations.
But it wasn't too long ago – the summer of 2015, his last year in the UK before returning home to be exact – when embarking on an entrepreneurial journey was the unlikeliest proposition.
A failed elective
Fu Ton was all smiles as he congratulated his graduating class in 2015. But he wasn't in the hall for the ceremony, and while new graduates ushered in celebrations and reveled in potential job offers after, Fu Ton had to quietly, and tearfully re-group.
"I failed one of my placements in my final year," he said. "I remember calling my parents, telling them they didn't need to fly over. I would miss my graduation."
In Fu Ton's course, physiotherapy undergrads have seven placements or electives to choose from, that can be broadly categorized into musculoskeletal, respiratory and neurological.
Most of what the public understands the profession of physiotherapy are in the realm of musculoskeletal – that is to do with the body's musculature and skeletal structure. Neurological physiotherapy covers treatment for those who have experienced brain injury including strokes as well as Parkinson's disease, while respiratory covers breathing disorders including the treatment of asthma and hyperventilation.
Out of the three, respiratory placements were the least taken; the electives often had undergraduates attached to intensive or emergency sections of hospitals. Some even avoided such placements altogether.
Fu Ton took a crack at a respiratory placement and failed. He re-took another four-week placement and this time passed, returning to Brunei as a certified physiotherapist.
Unemployment, a massage table and early beginnings

Like many other government scholarship students, Fu Ton had imagined a stable, secure job in Brunei's healthcare system after graduating. Degree in hand, he applied to government ministries and private hospitals but received no calls back.
"One place where I sent my CV after they thanked me, they paused, and then said: 'it will be a while before we can get back to you'" recalls Fu Ton. About a month after returning home, his shipment of items arrived from the UK, including his trusty treatment table.
"I was getting uncomfortable sitting around doing nothing," he said. "As a physio, especially a new one, you are only as good as your last practice. There was a spare room in our house, so I set up my table there, registered an Instagram account and offered free treatment. After I would always give them a feedback form; asking how they felt about the session, how much they thought it was worth and whether they would come back. By November 2015, I had my first paying customer, but things were still going very slow."
Instead of uploading purely promotional material to his Instagram account, Fu Ton, following in the foot steps of the most trending physical therapists, began to regularly upload injury prevention tips, stretching protocols and strengthening exercises.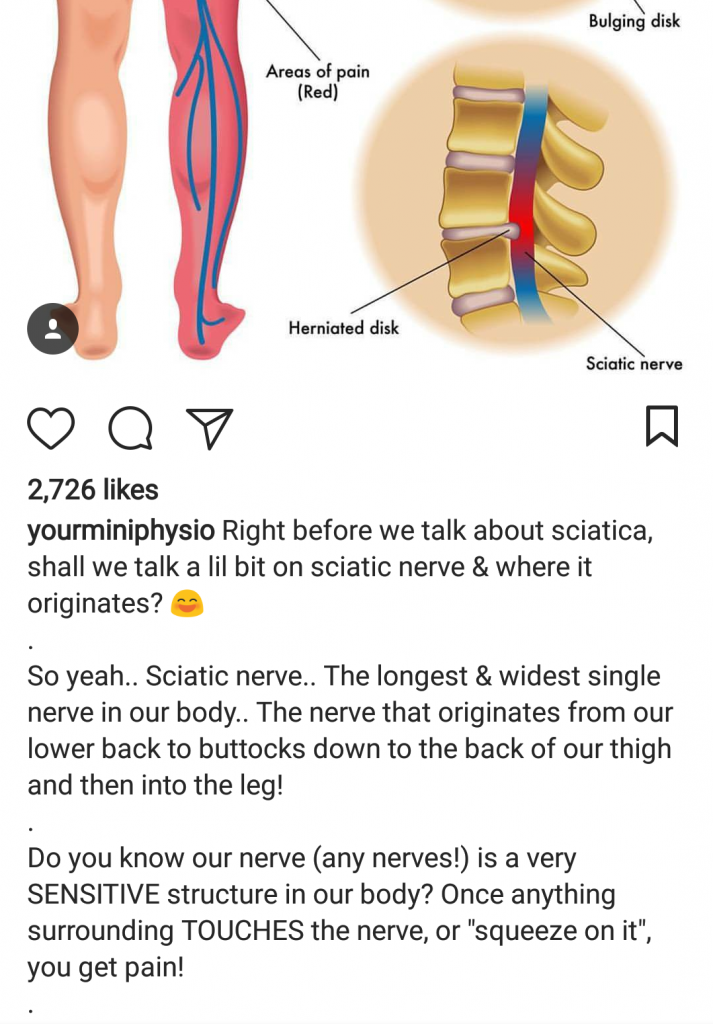 Within a few months he had gained several thousand followers, and his schedule began to fill up. Fu Ton then priced a standard session at $40, with bulk deals going lower, and while the specified treatment time was an hour, he would often exceed the allotted time, sometimes by double, at no extra charge to the customer.
"How much effort and attention he gives each client is what really sets Miniphysio apart from the rest," said a returning customer. "There's no other place I've been to in Brunei who will give you this level of one-on-one treatment."
A lesson in branding
With a small base of loyal customers, Fu Ton had essentially become a freelance physio, but the business of Miniphysio itself had yet to become a brand.
Innovation within the industry of physical therapy has typically lead to new treatment machines and swankier equipment. Myodetox, a healthcare startup from Canada, is pioneering an alternative, almost reductionist approach to treatment; placing manual therapy and personalized care at the heart of the rehabilitation process.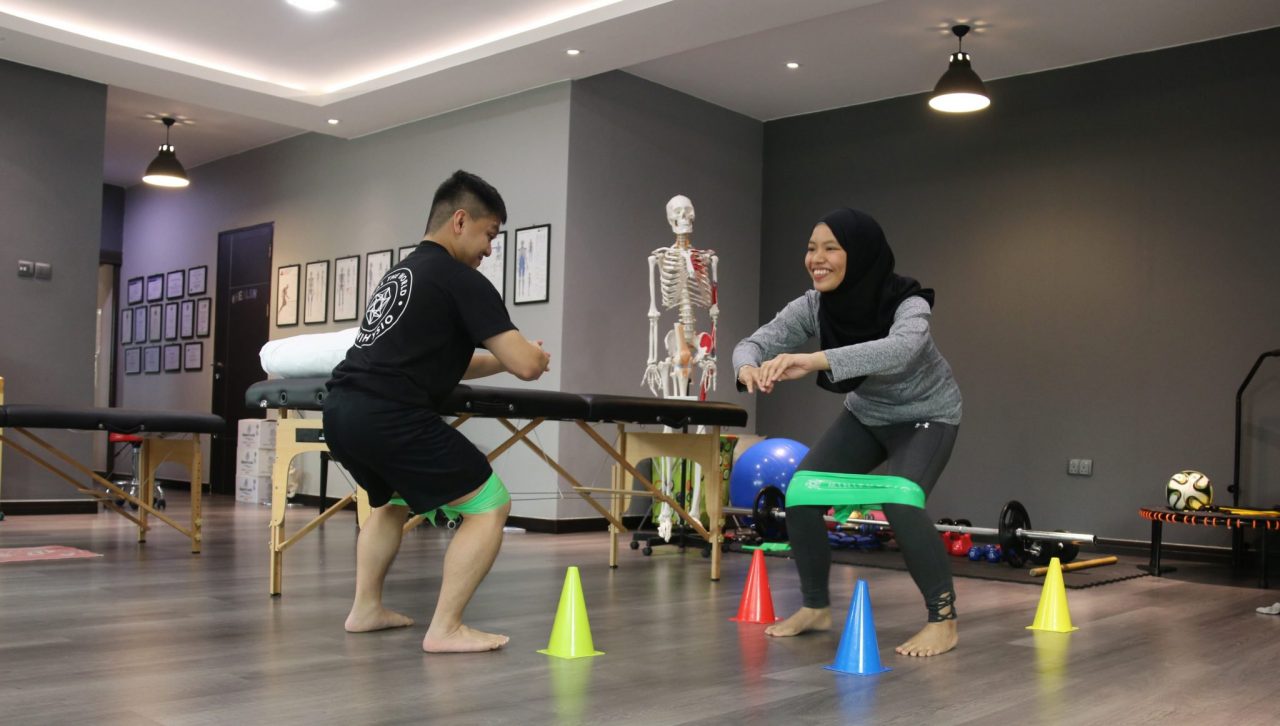 "I had been following Vinnie, the founder of Myodetox, who now has over 400,000 followers on Instagram. I was a huge fan," said Fu Ton. "I was really intrigued how well he could connect people and how he was building a distinctive brand of physical care. I messaged him, asking if could be come over to Canada for training."
Vinnie wasn't initially keen to train those not looking to expand Myodetox, but Fu Ton continued to repeatedly check in and ask, and recognizing his persistence – Vinnie welcomed Fu Ton over to Canada for a week long training course.
"I remember working for more than a month straight, without any days off, just to get enough money to fund my trip," said Fu Ton. "Once I arrived in Toronto in April, soon as set my bags down, I ran to see the Myodetox centre. Everything from the place to the service, to the training – it was everything I thought it would be, and more."
Returning home in April with a new perspective, Fu Ton oversaw the construction of a new site for Miniphysio, that would be a small extension to his house. He continued to see clients, working seven straight weeks to bring in more income, taking only two days off to buy furniture for his new place.
Struggling alone and finding new hope

Fu Ton moved into his new site in August 2016. A few months later, he successfully recruited two recently graduated Bruneians to join him as physiotherapists. Miniphysio was now inching towards 200 treatment visits a month.
In January 2017, a private hospital called Fu Ton and his two therapists for an interview. They accepted the hospital's offer, but at this juncture, Fu Ton had already given up on the idea of an idyllic, stable job working for some large organization. It no longer interested him. He was determined to continue, even if it meant he would be back on his own.
"I never blamed them for leaving me," said the 24-year-old. "It was clear from the get go that this was more of a transition phase for them until they got a secure job. But for me it was definitely tough going back to being solo, especially since I wanted more than anything else, to bring this brand forward, which I could not do alone."
Continuing to soldier on, Fu Ton would treat up to eight customers a day, catering up to 160 visits a month.
"I began to burn out, mentally and physically," he said. "I had to remind myself, that this was my mission, and this was the path I had chosen. If I were to ever build a team, I would have to build this brand into something that others would also believe and want to be a part of."
After seven months of searching, Fu Ton received a message on his Instagram from Slyvester Koh, a Bruneian who was about to complete his degree in Applied Sports Science from the University of Edinburgh, Scotland, and would be returning home.
While not a physiotherapist, he was interested in joining Miniphysio to deliver sports massages and teach corrective and rehabilitative exercises which he had learned in university.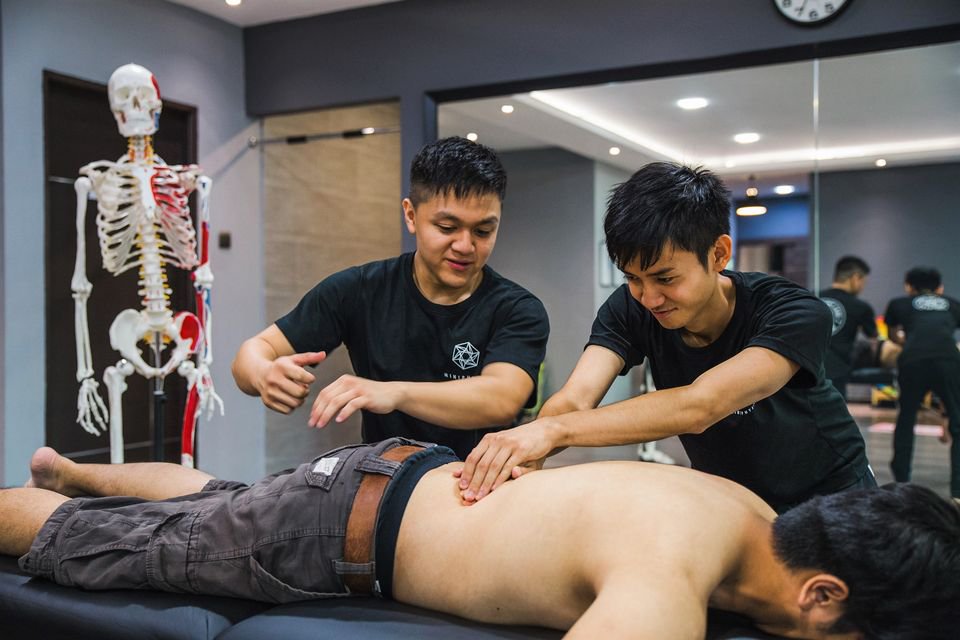 "Sylvester (pictured above R) has been a great addition," said Fu Ton. "He is passionate about helping others relieve pain and teaching them movement. He works like this company were his own."
Fu Ton is willing to back Sylvester's drive – and others willing to build Miniphysio – with not just salary and commission, but a percentage of ownership in Miniphysio down the line.
"In a strange way – failing, not being able to get a job, having to survive on my own – no matter how difficult these experiences were, I've come to believe that without them, Miniphysio wouldn't be around today," says Fu Ton. "It took all of it to discover what my life's purpose is. I'm on a mission to heal the world."
To book a session get in touch with Miniphysio at +6738698726. Prices for a physiotherapy session range from $55 to $65 and $42.50 to $50 for sports massage (bulk sessions are cheaper per session). Each session includes assessment, treatment and prescriptive stretches and exercises.
Miniphysio is located at No 6, Simpang 1017, Kampong Tanah Jambu, Jalan Muara. To learn more follow @yourminiphysio on Instagram.