In the ten months between graduating with a Master's degree in teaching and beginning a day job as a graphic designer, Zakiyah Zaini has managed to build up a homegrown brand of scarves that in less than three weeks – will be on display in Nanning, China at the 14th China-ASEAN expo with other brands from 11 countries to make a regional impact.
Over the past few weeks the petite 27-year-old, has diligently prepared her scarves in a dedicated space within her home which houses a sizeable printer and presser – which she bought earlier in May – that infuses the traditional Bruneian motif with modern, elegant patterns (pictured below) onto plain fabric, hand picked by Zakiyah from local textile stores.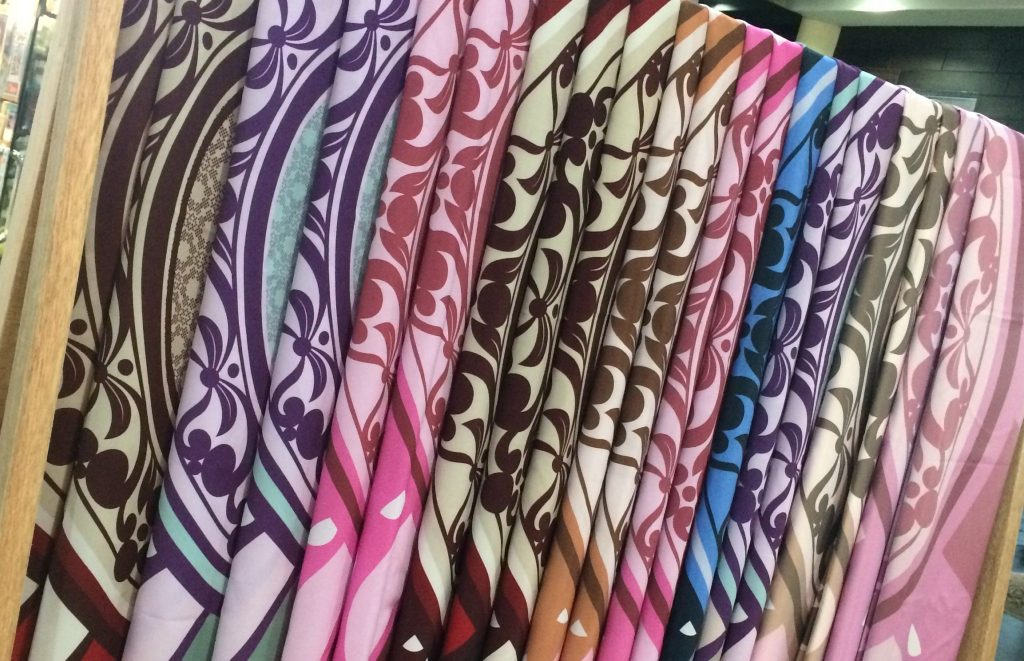 The printing equipment, a personal investment more than $30,000 dollars – about the same cost most would spend on a new car – puts her a rung above most of the fabric-based, cottage industry, although she's got quite a dew ways to go before competing with the factory giants.
But Zakiyah isn't focused on the comparisons. A creative at heart, the soft spoken 27-year-old will let her intricate, songket inspired designs do the talking.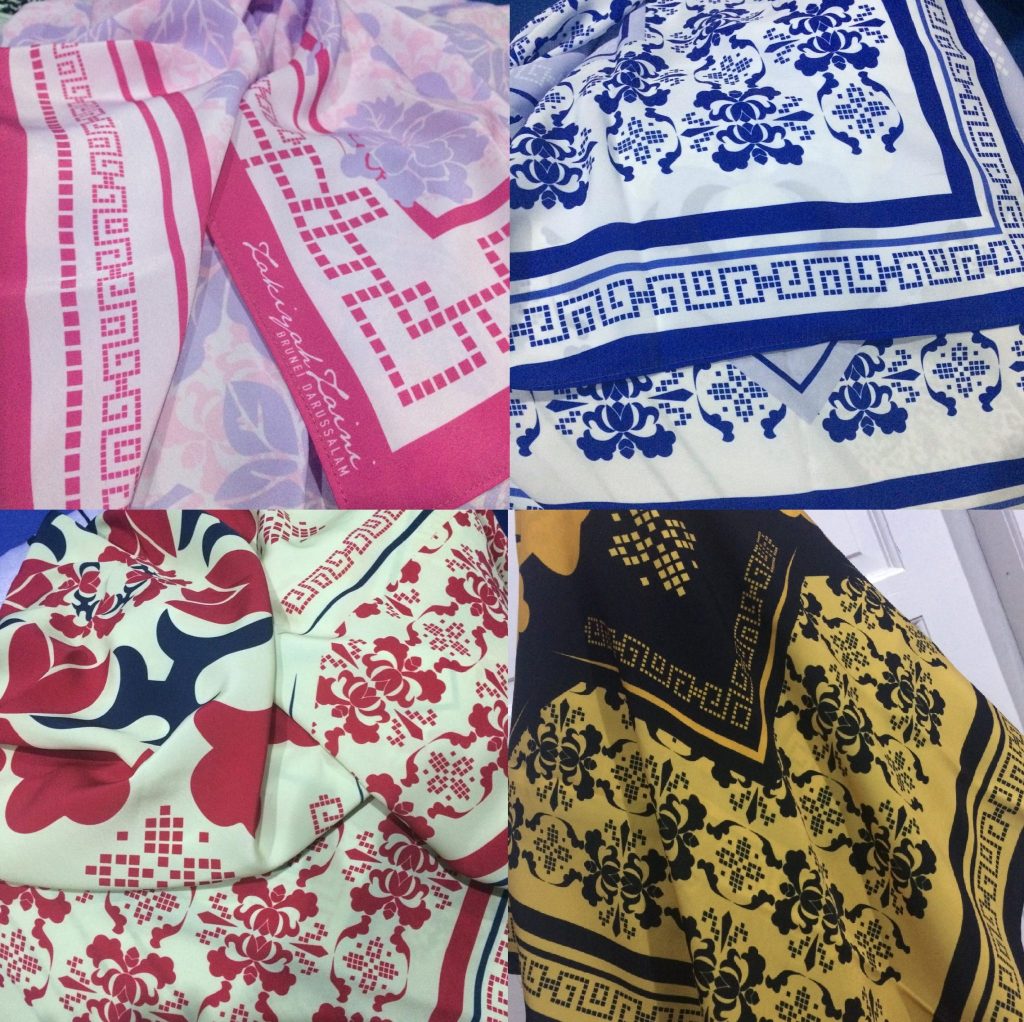 In the final year of her Bachelor of Arts degree, specializing in Art and Creative Technology, Zakiyah, chose textile designs as her individual project.
In the footsteps of successful American designer Amy Butler, known for merging vintage concepts with sophisticated, colourful and modern designs, Zakiyah began her designing her own creations, choosing the head scarf or tudung as the medium to deliver her art.
"Initially it was just a project, I didn't think they would be sellable," said Zakiyah. "I printed a few for myself at a local printer, but that was it."
Her social circle were intrigued by the concept, and based on their interest, Zakiyah put forward a few hundred dollars to print her first batch of tudungs at a local printer for sale.
Solely through her Instagram account and word of mouth, Zakiyah and her business ZedFam Enterprise, slowly started to gain traction. By taking part in the first bazaar for locally made products – the Made in Brunei Market Fair (MIBMF) – earlier in May, the 27-year-old began to believe in the wide appeal of her scarves to a mass audience.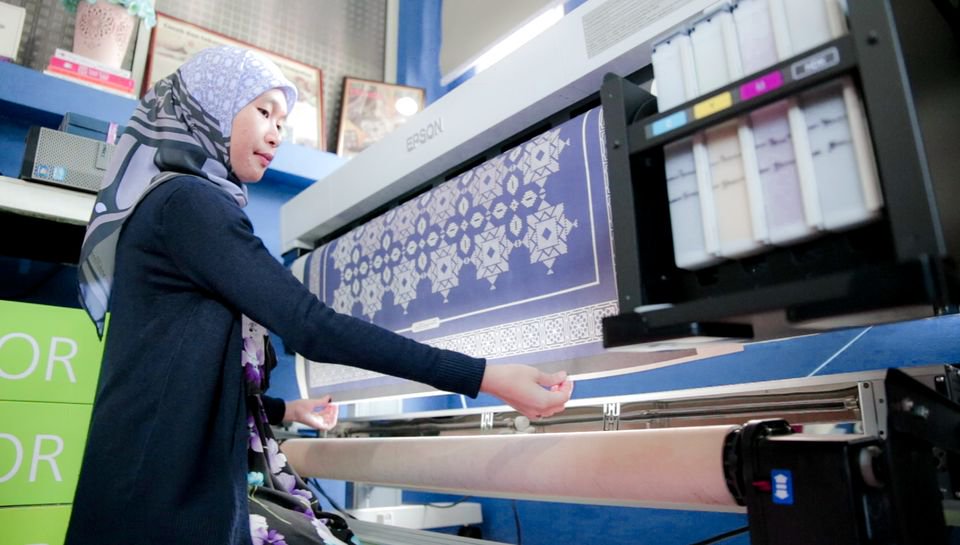 "I was really surprised by the response that we got," said Zakiyah. At the end of the three day event, Zakiyah had sold more than a 100 scarves, priced between $30 to $40 – bringing in sales of close to $4,000, an encouraging response for her first major event.
She invested in printing equipment the same month; and she's now able to tweak and make frequent adjustments to designs, print other merchadise – including men's neck ties and tote bags. In plain speaking business terms, she's expanded her productivity by increasing output as well as her profit margin per item made.
Zakiyah now points to a space where she is planning to make an extension to her house, where production and storage could be done more safely and comfortably.
"I should have started years ago, but I didn't have the belief that I could do it," said Zakiyah. "So the most important thing has to be having and owning the belief that you can."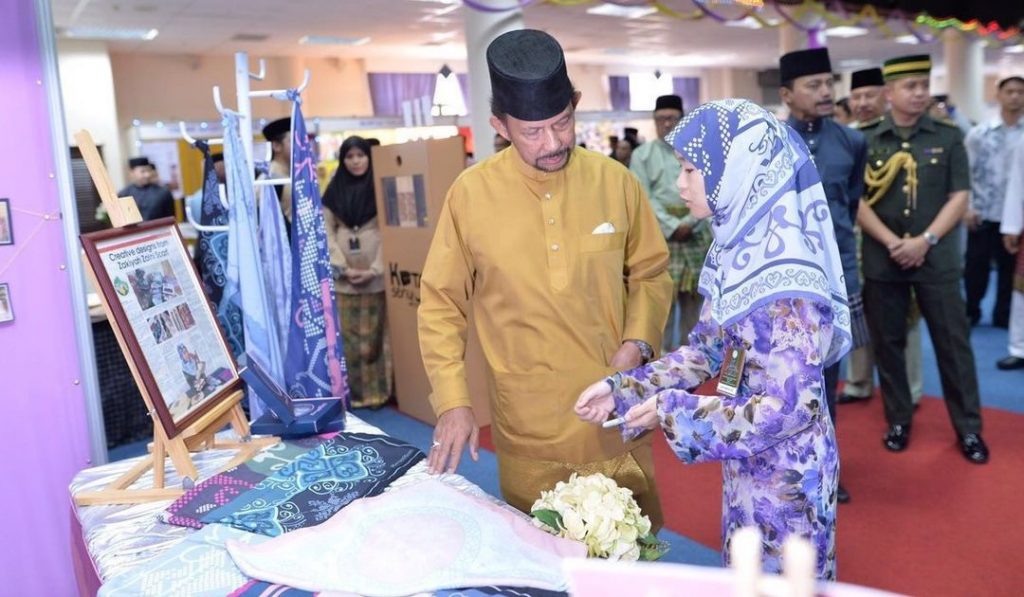 To learn more follow @zakiyahzaini_scarves on Instagram or contact +6738810667 to get in touch with Zakiyah directly.