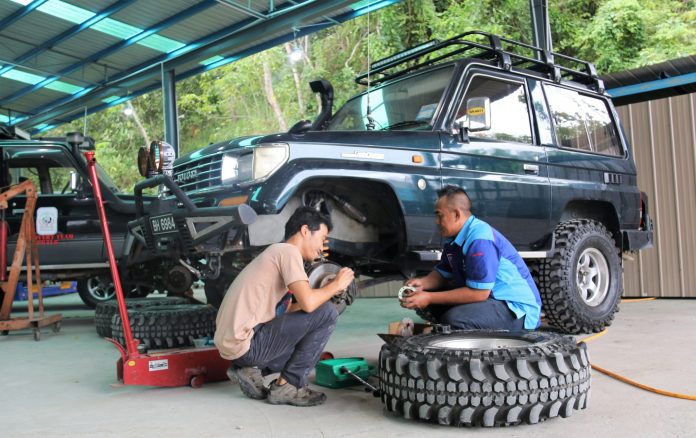 On the narrow, single carriageway connecting Tanjong Nangka to Tutong, a new car workshop has recently opened.
On a spacious cemented lot about an acre wide, D'Tanjong 4WD Auto Parts and Services offers what you'd expect of a workshop; they'll do your regular service and maintenance, take on orders of parts, carry out repairs and even overhaul old engines at a fair price.
But they're a bit different in that they also have a section dedicated to welding, where they'll build to your specifications; whether it's a trailer to haul boats or sell food out of, clothes lines to hang laundry or BBQ sets for grilling.
There's also an adjoining restaurant for customers to dine while waiting, and in front of it, a pastry shop selling cucur and cakes, that will open in a month or two.
At the back, another high ceiling workshop garage is nearly finished, allowing D'Tanjong to round out its services by offering a car wash and polish as well as vehicle body repair.
Hj Jamahat Hj Liman, known to local off-road enthusiasts for his pioneering involvement in Brunei's four wheel drive association, Persatuan Kereta Tahan Lasak Brunei (PKTLB), envisions D'Tanjong to be an all-in-one workshop, but the intention to appeal to customer convenience isn't the the most novel aspect of the business.
In a line of blue-collar work typically filled by foreigners, D'Tanjong has none.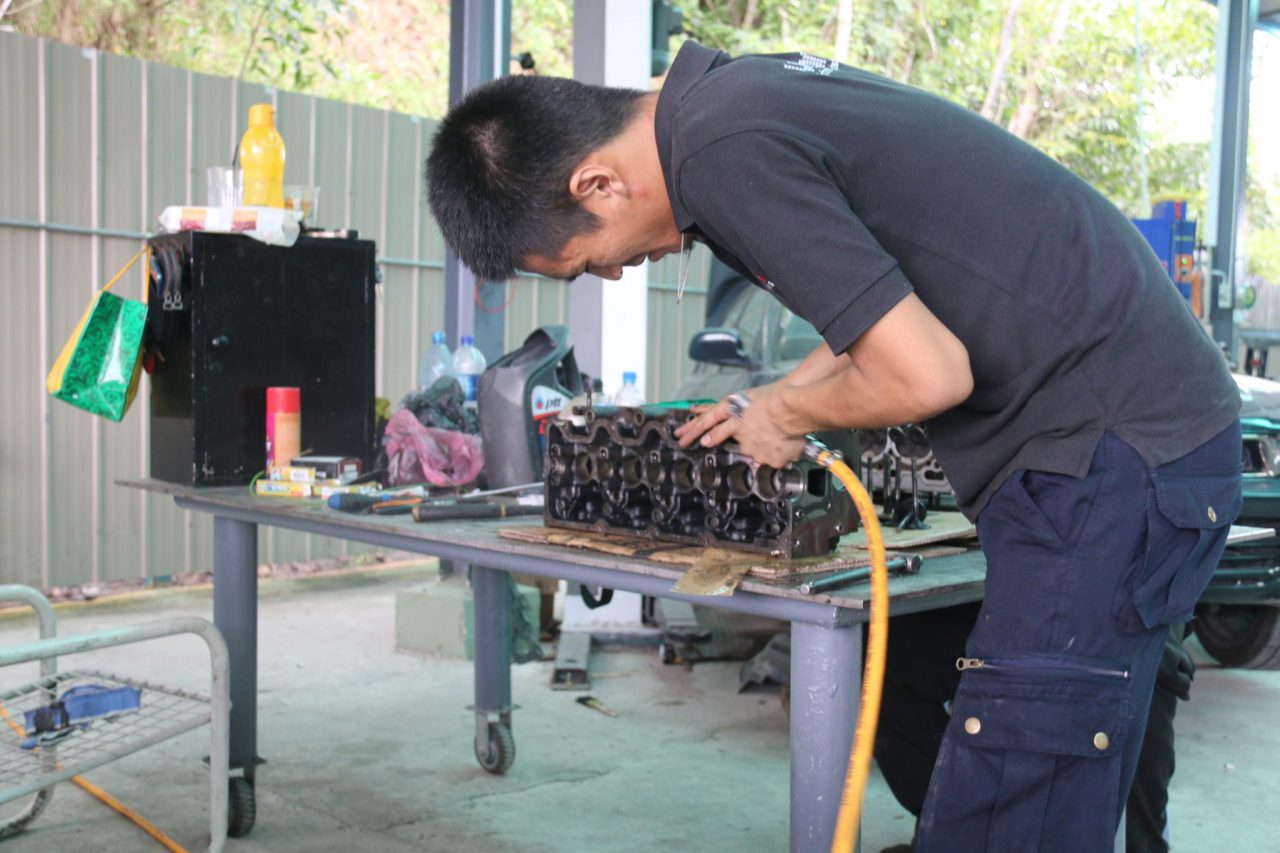 "All 12 of the people working at D'Tanjoing are local (Malays)," said Jamahat's 24-year-old daughter Shela, who leads operations. Before opening at the end of March this year, Shela had advertised through JobCentre Brunei (JCB) – a platform for companies to recruit job-seeking Bruneians – for posts of mechanics and admin assistants.
This procedure has now become standard for companies – and only when they fail to find local suitors through JCB – are clearance letters produced which allow foreign labour quotas to be processed.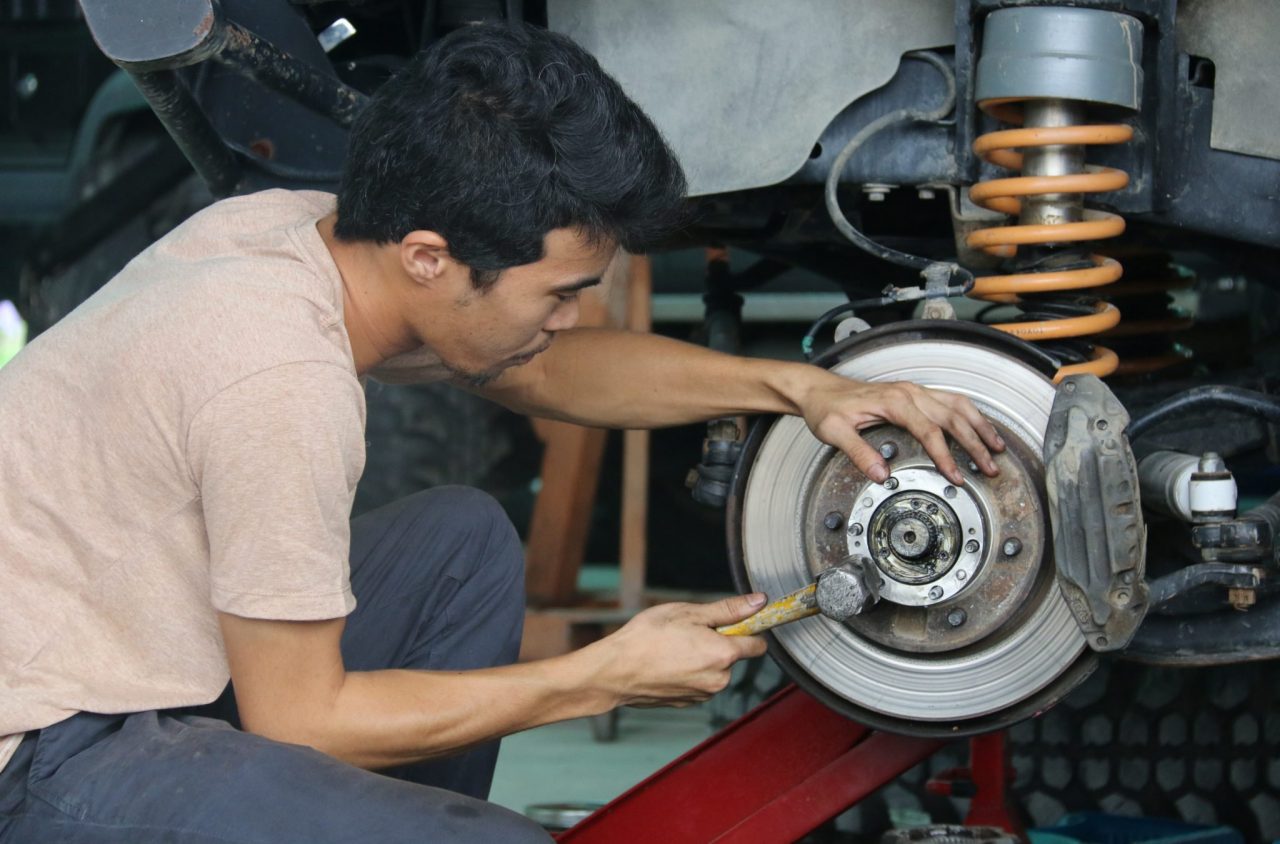 Through JCB, open walk-ins and partnering with technical institutions, D'Tanjong has managed to find the workforce its needed, and while it hasn't been a fairy tale – there have been cases of employees quitting without notice – Shela has increasingly bought into the idea that a workshop, run, owned and managed wholly by locals is possible.
Hj Aziz (pictured R below), who used to fix cars out of his home, now leads a team of five youth as mechanics, in his first formal job in many years. Of stocky stature and skin weathered from working under the sun, the 45-year-old is a man of few words; he doesn't make proclamations of D'Tanjong being the be best nor the cheapest. Still, customers always look for him upon arrival, seeking out his earnest feedback, and leave their keys in his trusted care.
"There have been times where customers have come to us after having spent thousands of dollars for an engine overhaul elsewhere, only for it to still give problems," said Shela. "They came here, and Hj Aziz looked into it and realized that a proper overhaul hadn't been carried out. Hj Aziz has even overhauled some engines and recommended that they be charged only $700."
21-year-old Ak Sahrizan Pg Zahari (pictured below), who studied Heavy Vehicle Mechanics at IBTE's Mechanical Campus, now overhauls engines under Hj Aziz's supervision. Removing and disassembling the engine, he tests the components, cleaning and replacing the parts needed, before reassembling the engine.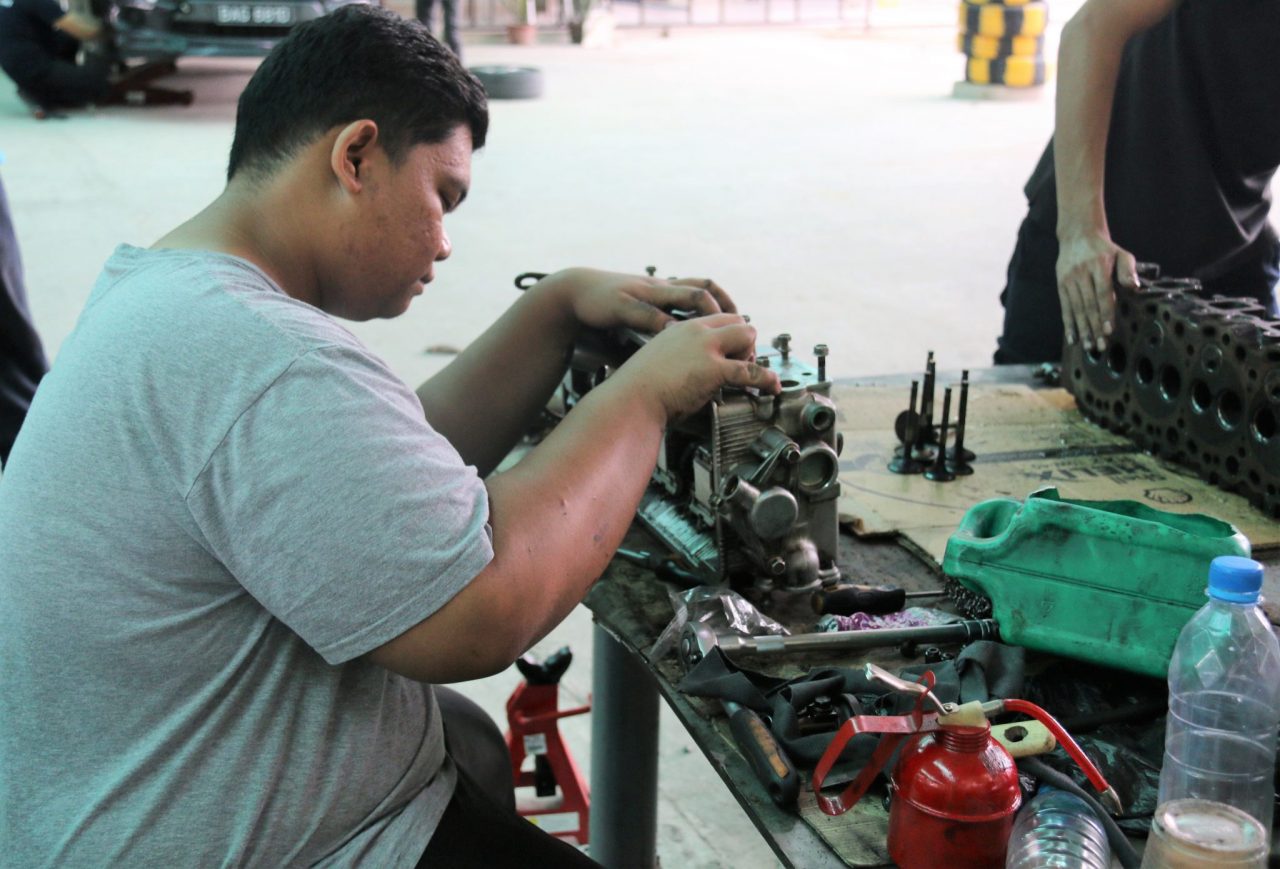 "I began my three month work attachment (under my course) in May," said Sahrizan, who lives nearby in Kg Lugu, where the majority of D'Tanjong's customers come from. "They recently offered me a full-time job, and I immediately took it up. I like it here."
Shela's older brothers, Zaki and Sufi, aren't afraid to get their hands dirty either. Zaki, a trained diver, who struggled to find a job fitting his qualifications, now does welding and fabrications while Sufi oversees and is involved in the on-going construction at the site.
Despite their father's background as a well to-do businessman, they've eschewed white collar office jobs in favour of skilled, manual work and have chosen to live at the worker's quarters on site instead.
"Ideally in the future, if we have the manpower, we want to be able to take on more (ambitious) manufacturing and fabrication," said 30-year-old Zaki as he outfits a customer's order for a food trailer. "Right now, what's holding (the fabrication projects) back isn't really customer demand. It's just we haven't been able to find enough people interested working in this line (outside the oil and gas)."
As D'Tanjong winds down operations after 5pm, the team gathers together to talk shop while Shela and her brothers head into the main office to review progress and crunch the day's numbers. After, they step outside for a group picture. It's been only four months – so it's a stretch to pass conclusive judgement about the business at this point. But I've got a hunch that you definitely haven't seen the last of this bunch.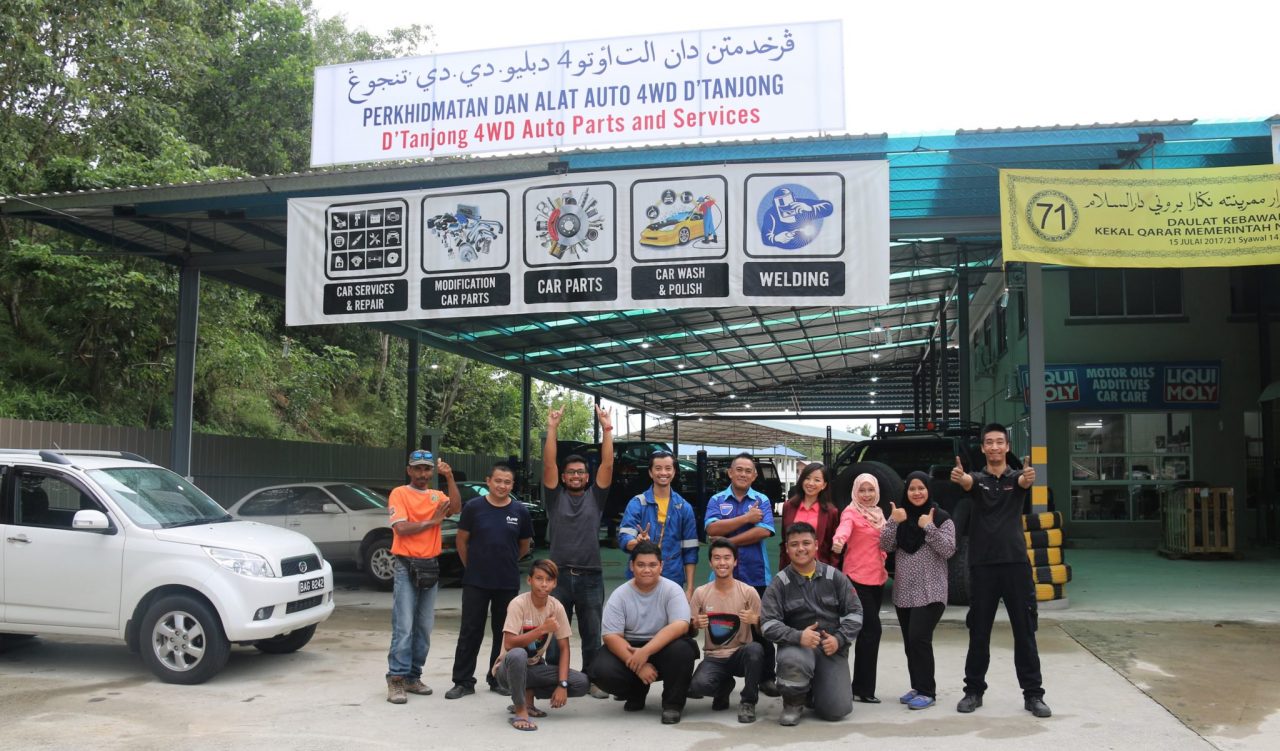 D'Tanjong opens from 8am to 6pm daily and is located at No. 10, Spg. 1769, Kg. Tanjong Nangka, Mukim Sengkurong, Jalan Tutong, BG2321. If you're traveling from Sengkurong, the easiest way to access is by taking the junction right after Spg 1769. Follow @d.tanjong on Instagram and Facebook for more updates or contact +6732660360 to get in touch directly.