On a sunny Tuesday morning, a 25-year-old on a small, white and turquoise Kymco scooter weaves through traffic to arrive at the Abdul Wahab Complex in Tutong town past 10am.
Dressed in red chinos, a plain white shirt and brown shoes with a bandana to keep his thick, bushy hair from blocking his view, he squats down to unlock the shutters to a shop lot that's about half of a back end unit.
"Welcome to Greazy Munkey," says Nur Aliman Sungoh with a broad smile.
Within, charcoal coloured walls, furniture made of flakeboards and recycled wood and a row of three swiveling chairs. This is Tutong's first all-Bruneian barbershop.
Aliman or Iman, as his friends and patrons call him, is easygoing, friendly and has been cutting hair for coming on two years.
"I'm just an ordinary guy in my 20s," he jokes, but it is his unlikely pursuit – of possibly being Tutong's first local barber – and his intent on delivering with ever improving finesse, that is putting him on the path to be a cut above the rest.
Donning an arpon and slipping on black rubber gloves, Iman is ready for his first customer. He works patiently, keeps conversation lively without being pushy, and deftly works on a side fade – where the hair is typically trimmed increasingly shorter towards the neck; which customers say you'll have trouble getting out of the standard quick-cutting Indian barber.
When its time for a shave, Iman opens up the pores by applying a hot towel, a small yet comforting gesture very few barbers take the time to do, and proceeds to apply a shaving gel instead of the traditional cream.
"Everyone, even men want to look good, whether it's at school or at work," says Iman. "You only make a trip to your barber say once a month. So you want to leave satisfied, happy and proud – feeling that you are looking your best."
Despite the 25-year-old's professionalism, his hair cutting interests only truly began last year, with a single clipper bought from a department store, stationery scissors and a plastic chair in a spare room in his parents' house.
He was still a student at Pusat Latihan Mekanik, where he was taking automotive engineering, but found himself, in his spare time, curiously fixated on hair cutting techniques online.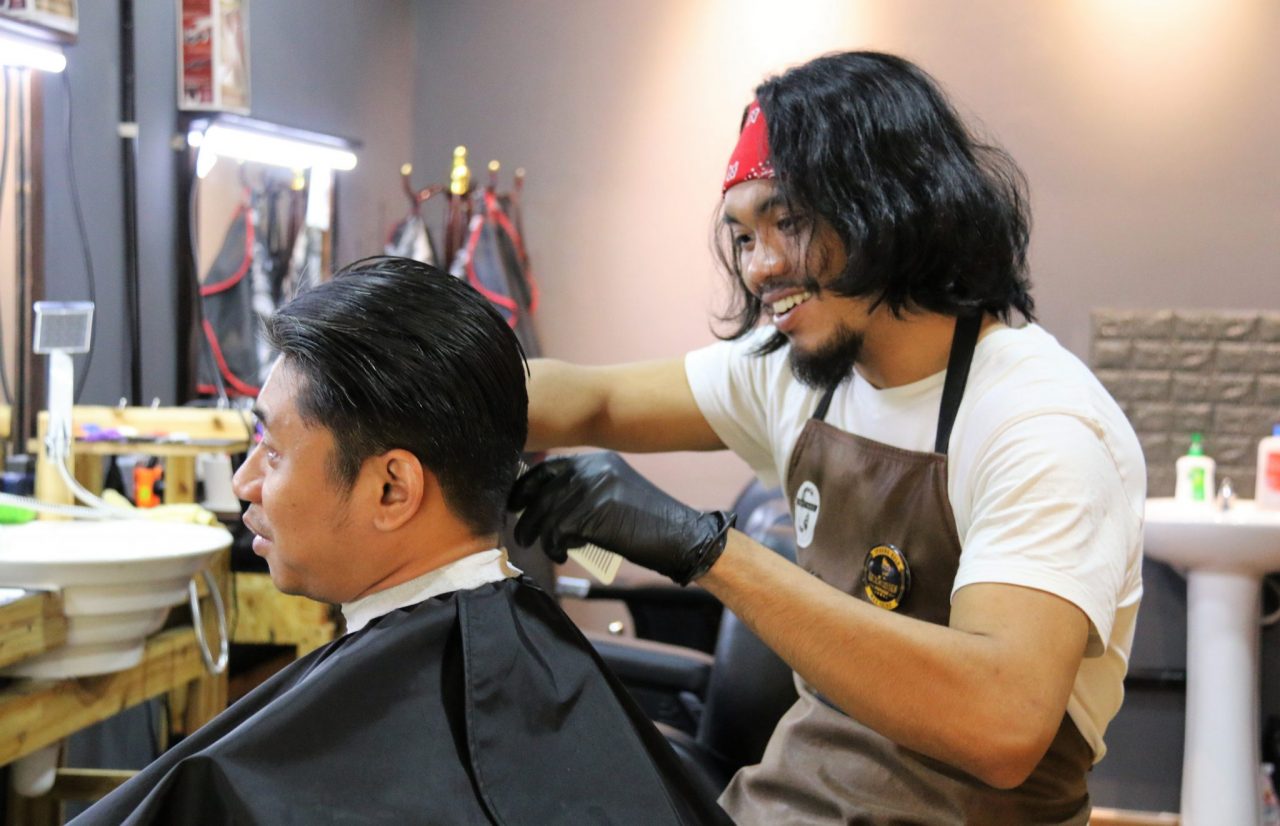 "I have always been interested in grooming and styling, so I invited some close friends over to see if they'd let me cut and style their hair," said Iman, hinting embarrassingly, "Even it was free, it was hard to convince them back then."
He then spent a month at Jambangs' – a local barbershop in Brunei-Muara, where he learned from its owner Md Khairul Abdul Kayum, whom he credits as providing personal validation, that one could make hair cutting as a legitimate profession.
"After that month I returned one and took on paying customers, by appointment from home," said Iman. "I enrolled to Politeknik Brunei to continue my higher national diploma, because that was the (logical) route but by then my heart was all towards being a barber."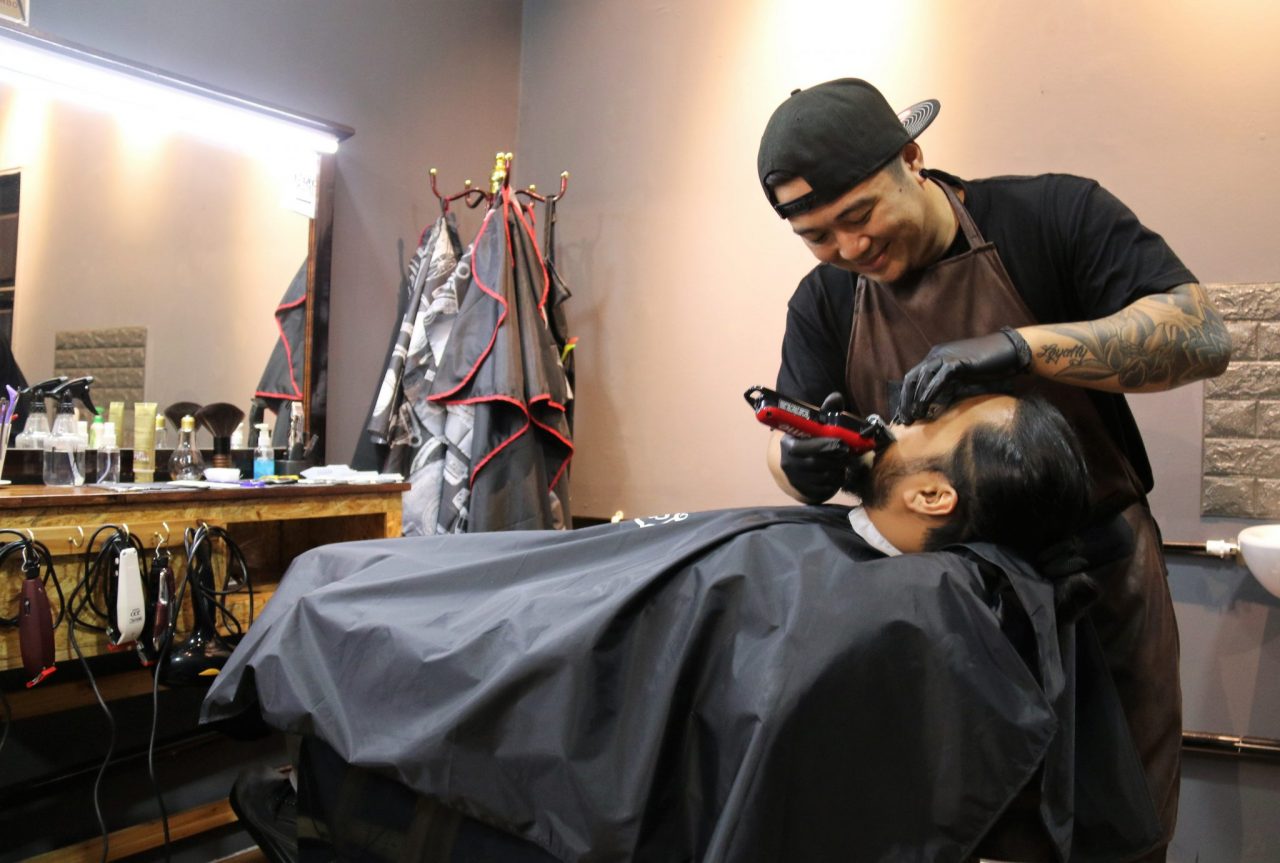 By focusing more on developing his service, and less on strategy and planning, Iman won over customers, one haircut at a time.
By 2017, a customer who he knew casually from playing football together, was impressed enough to fork out about $10,000 to become a business partner with Iman to expand Greazy Munkey to a commercial location at the start of October. Two other customers have now joined him as apprentice barbers.
"Although we're still small, I'm grateful that in a position," says Iman, who left secondary school with a solitary O-Level credit. "I'm proud to be able to say that I'm a barber."
Greazy Munkey is located at Unit 4, Ground Floor, Abd Wahab Complex in Tutong and opens from Monday through Saturday, 11am to 9pm, and from 2pm to 9pm on Fridays. Follow @grzymnky on Instagram and Facebook to learn more, or contact +6738783153 to get in touch directly.