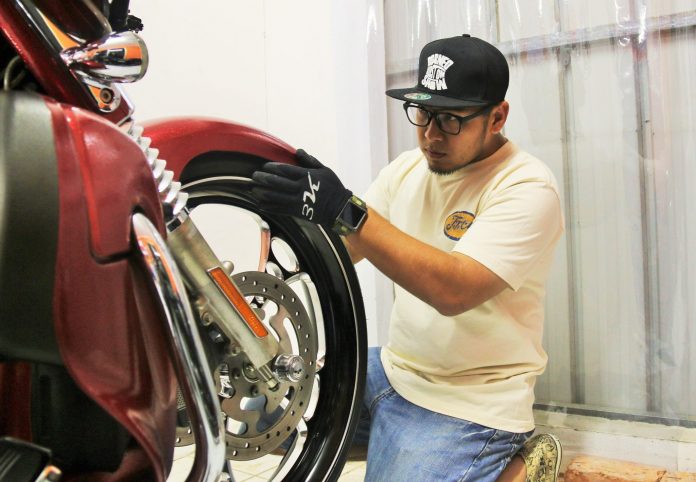 It's been ten years since Asmalee Hj Ariffin bought his first Harley Davidson, a Sportster that he began to customize just weeks after its purchase.
Then in his late 20s, Asmalee – or Lee as he's known within the Kustom community – had begun to dream of a Bruneian showcase for custom cars and motorcycles.
But how would it get approved? 
Unperturbed, Lee continued to travel to see custom shows in the region, which began to take off in 2012 with Malaysia's Art of Speed and Kustom Fest in Indonesia.
Both became huge attractions, drawing tens of thousands of visitors, even from those outside the custom scene, who were impressed by the craftsmanship and creativity used to restore decades-old cars and bikes.
"I think the reason why Kustom shows have become an attraction is because they're different from your standard car show," says 32-year-old Lee, who works full-time in the oil and gas industry.
"The focus here isn't trying to sell new cars, or showcase the most expensive car or the one with the most horsepower. The cars and bikes here, every change, every new detail, they've been worked on, customized by the owners themselves. For us that pursue this, it's our form of art."
Kustom pays homage to movement's roots in the US who drove, rode and built custom cars and bikes. Today, the scene has spread across the world – and Lee maintained the K as he began drafting his plan for the first Borneo Kustom Show in 2016.
"I think that people are starting to see the difference in what it means to be Kustom, as opposed to just modifying your car," said Lee. "If you look at the cars and bikes at BKS, it's really a movement that's about building and restoring. Modifying just means buying parts and installing them – that doesn't make it Kustom."
Using his small motorcycle garage business Indies Cycles, Lee put forward his own savings to rent Bridex and convinced Cityneon Displays and Construction to provide the setup and logistics that would be paid in full after the event.
Backed by his close friends and auto enthusiasts – BKS debuted on March 26 and across two days, drew more than 10,000 visitors, each who paid $5 to enter the hall and see close to 200 custom vehicles and bikes.
Lee also proved that he could secure all the approvals – including the Ministry of Home Affairs and the Land Transport Department (JPD) – to host the event.
"There were a lot of people worried that we would get raided or shut down, but I assured them that we had all the paperwork," said Lee. "Just because it hadn't been done before doesn't mean it couldn't be done."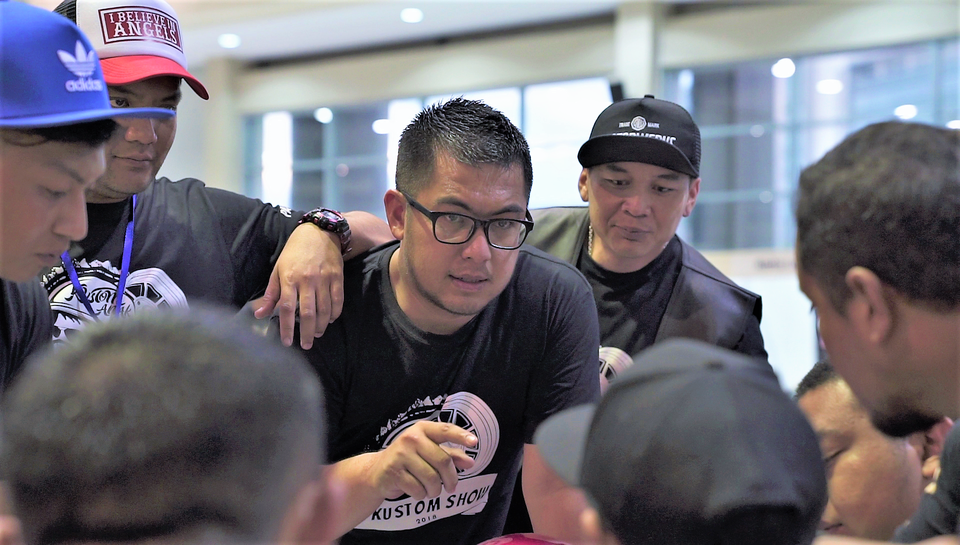 To ensure that future BKS line-ups would remain interesting, Lee decided on a bold criteria which required all the autos in the hall to be new entrants. Owners would pay a fee of $50 to $70 to showcase their cars and bikes at BKS, which if accepted, would then be judged by a panel including Kustom experts from Malaysia and Indonesia.
"The winners of BKS would be invited to showcase their cars next year as well – but aside from that, all the other entrants for the next year had to be new. If you submitted the same car last year for this year's edition it wouldn't be accepted unless you had it customized again," said Lee.
"This does make it challenging to find new custom cars and bikes, but it keeps the Kustom culture healthy because otherwise we would just have the same customs every year and people would lose interest."
Aside from visitor and owner participation fees, BKS also earned revenue from rental collected from booths occupied by companies selling auto services and parts as well as food and beverage, the vast majority who are micro, small and medium enterprises (MSMEs).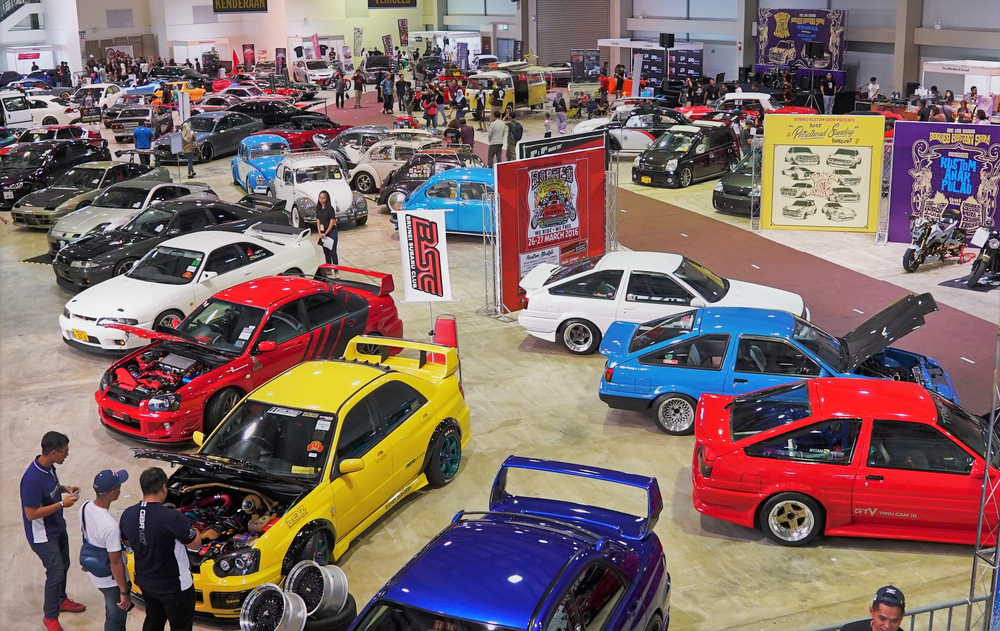 "The way forward for BKS is to grow it as a platform to showcase our talents in the automotive industry and to draw more visitors to Brunei," said Lee. "We have a small, but growing number of foreign participants and vendors every year. We have partnerships with Kustom Fest and Art of Speed overseas, where we go to their shows to promote BKS and they come to our shows to promote theirs. If we can build and market this further to the region, I'm confident that we can draw more people."
BKS recently wrapped up its third edition at the beginning of March, and for the first time, received more than just a nod of approval from the authorities – who previously only regulated but never publicly came out in support of the event.
Deputy Permanent Secretary at the Ministry of Primary Resources and Tourism Wardi Hj Mohd Ali, who attended the opening of the event, praised the organizers for getting BKS off the ground and said the ministry was keen to support more similarly themed shows that have the potential to increase tourism.
"What BKS has managed to do on their own is impressive," said Wardi. "They have taken the initiative to create an event that has drawn people from outside Brunei to attend. Hopefully, we can work together to grow this, and with the December festival coming up at the end of this year, they can potentially host another event."