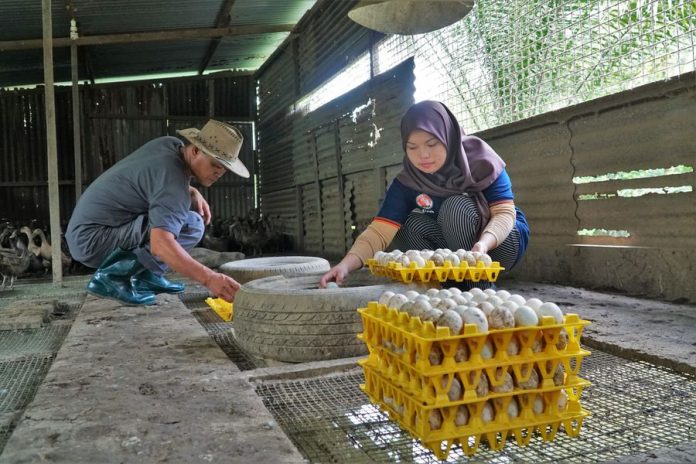 2010 marked the beginning of a difficult spate for Nur Haziyah Abdul Rahman and her husband Muhd Hazim Abdul Rahim Mangkiling.
Hazim's work at Temburong's quarries became increasingly limited as their operations dwindled while phone calls for Haziyah to serve as a tour guide were intermittent.
With two children and a third on the way, the couple's already modest household income drew thinner. Within the same year, they were classified by the Brunei Islamic Religious Council (MUIB) as fakir dan miskin or poor and destitute, and began to receive a monthly welfare assistance of a few hundred dollars.
"We needed a way out," said Haziyah. "We knew we could not just continue living month-to-month on allowance."
Despite their resolve, there were no immediate solutions; neither couple held qualifications beyond secondary education, and had to settle for odd end jobs and piecework to make ends meet. It was only when Haziyah took up another job as a vegetable hawker at Tamu Muhibah in Bangar nearing 2015 did she begin to observe the district's patterns in consumption – in particular, their growing appetite for salted duck eggs.
"At the stall we would resell vegetables, some baskets I weaved and sometimes salted (duck) eggs," said Haziyah. "And out of everything, I always noticed that the salted eggs always sold out the fastest. I went back to my husband and told him, instead of re-selling, why don't we try to produce our own?"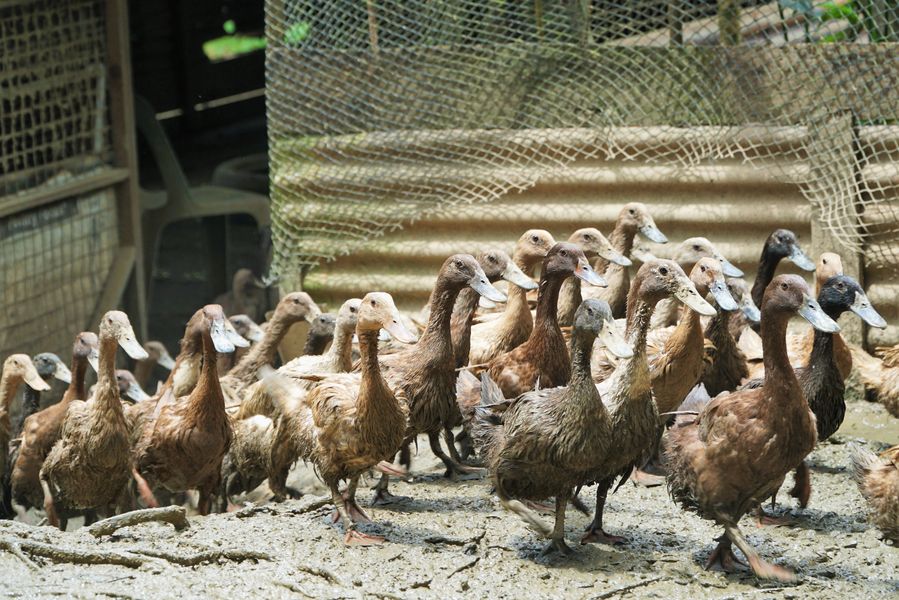 They scraped together enough to buy 12 ducks, and Hazim built a simple pen of wood, aluminium and some wire mesh on a slope behind their small bungalow located near the end of Jalan Batang Duri.
Haziyah, who maintained her English fluency from being a tour guide, dug into books on poultry from the national library while also doing research online.
"With the first 12 we really studied how ducks behaved," said Haziyah. "What stressed them out, what made them lay more frequently and with better consistency and size – we tried to make sense of it all."
The couple decided on using a simple brining method where the eggs are first clean, dried then soaked in salt water for 14 days, before each is individually inspected over a light which illuminates the colour of the yolk.
"The more orange, reddish it is, the better the quality," says Haziyah, who retails their Grade A salted eggs for 50 cents each, and cheaper for those buying in bulk. "We also have tweaked the brining (solution) to not just have salt but some plants and herbs which can reduce the pungency (smell) of eggs without removing the taste."
From their encouraging pilot, the couple added another 40 ducks – but to be able to scale to a few hundred, they needed an injection of a few thousand dollars to ensure they had consistent supply of duck feed.
"It was about to be our final year of receiving zakat mualaf (a tithe received annually by converts to Islam) in time for Hari Raya," said Haziyah. "The total amount (for five family members) was $5,000 – we invested it all into the business."
The couple followed through on their promise soon after, deciding that they would no longer seek for monthly poor and destitute allowance – which requires renewal after five years.
The religious authorities who had been assisting the family soon learned about their new enterprise and connected them to the Yayasan Sultan Haji Hassanal Bolkiah foundation, who awarded the budding farm a grant of $5,000 in 2016 that allowed them to build up a third pen.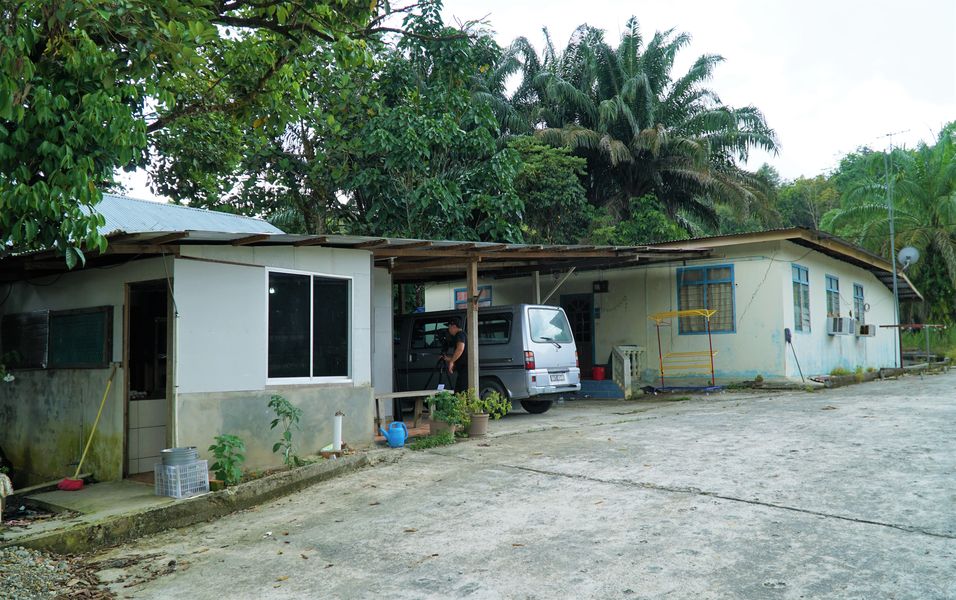 "We've since grown our production to about 400 eggs a day from 800 ducks," said Haziyah. "We now supply to the tamu as well as village product store (in Bangar) daily."
Last April 18, Haziyah's name rung through the International Convention Centre (ICC) at LiveWIRE Brunei's Business Awards as she took home best startup – as well as the most outstanding business.
The 39-year-old – still pinching herself from the victory – will now go onto tussle with the heavyweights of the startup scene for Shell LiveWIRE's Global Innovators Award. And while she jokes that she has "no chance" to win, in the eyes of her husband and family – she is resoundingly their champion.
"All our lives, we have never been considered successful or wealthy," said Muhd Hazim. "But I have never doubted my wife. We may be small; but I believe in her wholeheartedly. I see her drive. Together, we will make it."
Hazeeyah Agro Farm is located at No.3, Simpang 1760, Kg Batang Duri, Temburong. To get in touch directly contact +6737125122.