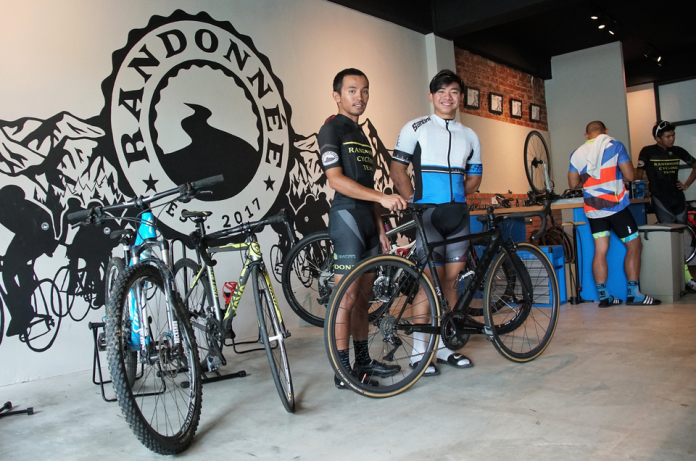 With the early morning's rain abating, a small group of cyclists huddle together at the end of Simpang 461 along Jalan Jerudong to begin their weekly Sunday ride.
27-year-old national cyclist Loqman Abd Hadzid leads the group confidently to the highway, heading straight to Meragang before heading back to Jerudong in under three hours.
Upon returning, he whizzes up to Unit C5 and C6, located on the first floor of Jerudong Center and begins to take apart a road bike, singling out its wheel on a rotating device to evaluate its balance.
"One of the riders had a slight fall today," said Loqman, at founding partner Randonnée, a recently opened cycling shop that doubles as a cafe. "He wasn't hurt too bad but we want to make sure his bike is working right."
Cycling as both sport and recreational exercise has seen a boom in popularity across Brunei over the past few years, with His Majesty the Sultan and Yang Di-Pertuan of Brunei Darussalam's public participation in several cycling events, and the launch Bandarkuceria – a weekly car-free initiative within the capital's roads – playing arguably the largest roles in spurring the public to begin peddling.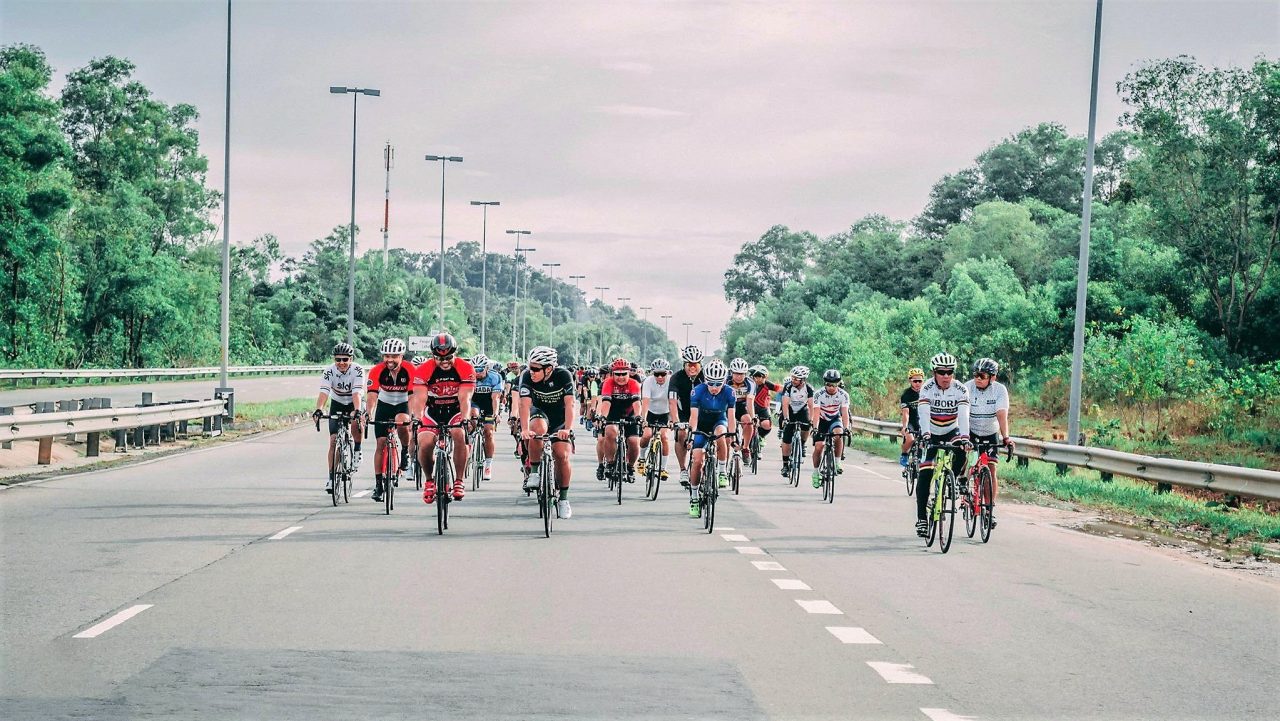 Cycling's growth has also naturally increased business activity around the retailing or servicing bicycles, with hybrids like Randonnée emerging as a small niche wave that offers a cozy space where serious cyclists and leisurely riders can come together to mingle, eat and have their bikes put through a premium service.
"As a cyclist, you're the engine. But you need to keep all the mechanical parts in good shape not only for the best performance but for safety too," says Abdul Azim Zulkarnain, Randonnée's other founder. "We have a range of services from the ready to ride at $50 to the overhaul at $250, where we strip down the entire bike to see what needs to be fixed and be replaced; whether it's gears, cables, brakes or tyres."
Half of Randonnée functions as its service bay, which also handles bike washes, while the other half acts as a kitchen with a dining area and lounge for customers to enjoy while sipping coffees for $4 to $5 or tucking into pastries, sandwiches and pasta. They're also retailing helmets, accessories and ultra-premium Factor bicycles, made largely of carbon fibre.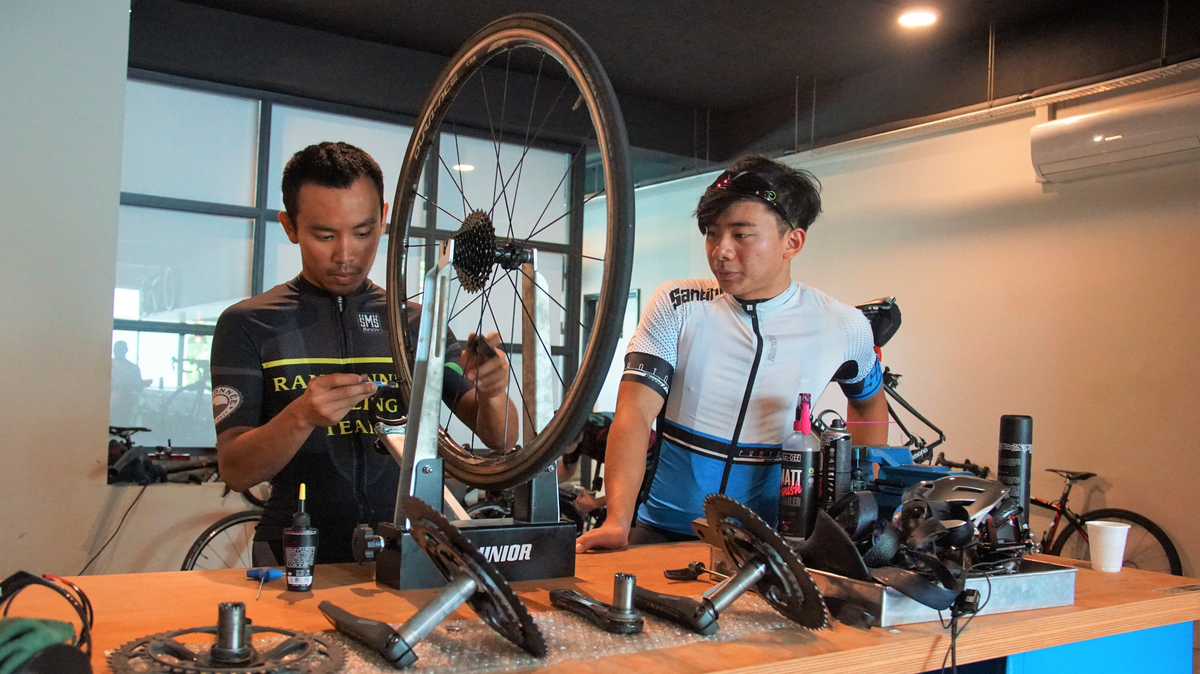 "We're looking to sell more mid-range bikes as well, including Cannondale bicycles," said Azim, who handles the business' operations. "We hope to service all cyclists, from recreational to athletes, but when it comes to selling bikes, we want to be retailing those that are a little different from what you can already find in Brunei."
The founding duo are still finding their footing in the business however; their relatively hidden spot is a respite from regular traffic, but at the cost of visibility, making it difficult to draw walk-in customers who are unlikely to be casually driving through.
"We're looking at exploring cycling tourism as another area to venture into; by hosting rides to lesser-known routes like Labi which both tourists and locals can enjoy," says Azim. "Right now we are trying to link up with Sinar Tours (most known for bringing in Korean tourists)."
After Sunday's group packs up their bikes into their cars, they gradually head upstairs to replenish their depleted glycogen stores, enjoying a simple buffet spread of bolognese pasta, fried rice and cold drinks for just $3.
"Cycling is one of the best ways to explore the country while getting fit," said Loqman. "At Randonnée we're about servicing and building that community."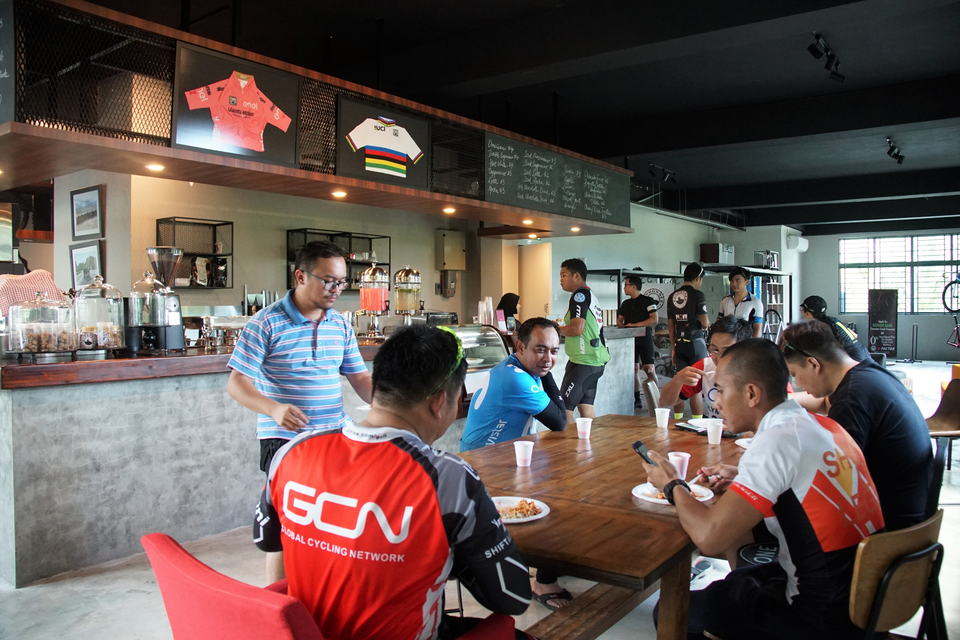 Randonnée is located at C5/C6, first floor of Jerudong Center, Simpang 461, Jalan Jerudong. Follow @RandonneeCC on Instagram and Facebook to learn more and contact +6738905170 to get in touch directly.