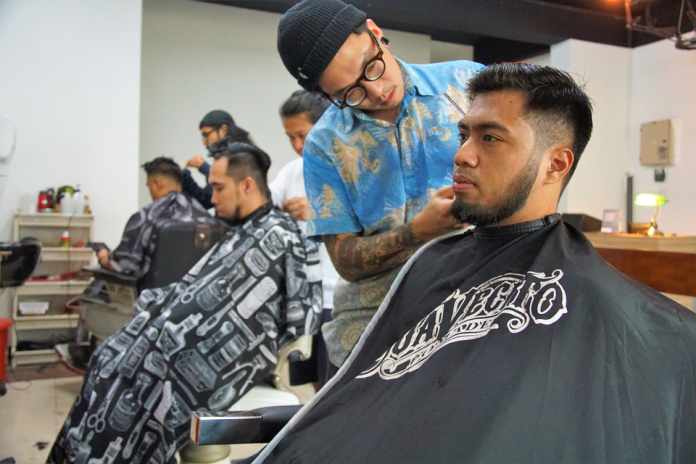 Audio engineer by qualification, teacher by trade, Bryant Leong found himself filling up his garage in Sg Tilong in 2013 with the unlikeliest of pursuits: cutting and styling hair.
Then 23-years-old, Leong hardly thought of himself as a pioneer positioning himself on the starting blocks, ready to usher in a new wave of men's grooming in the Sultanate.
"I was just looking for something new, something that would put me in charge on my life," said Leong, who was entering his third year as an audio technician and teacher in Jerudong International School. "Barbering was my ticket out."
While on holiday in the UK, Leong picked up a pair of hair clippers. Upon returning he called up some of his close friends, including his former St. Andrew's schoolmates, to drop by his house as test subjects.
"Living with my parents, they initially thought it whole thing was ridiculous," jokes Leong. "At the time in Brunei, barbering was a cheap service – something you'd only charge a few dollars for. There wasn't any real money to be made doing so."
Men's hairstyling in Brunei up to 2013 was largely serviced by two types of businesses with opposing pricing positions: barbershops operated by Indians and South Asians offered quick, no-fuss haircuts and shaves between $3 to $5 using mostly hair clippers and traditional razors and upmarket saloons charging three to five times that amount; favouring scissor work and offering different types of hair treatment.
Having traveled abroad, Bryant saw a third segment that wasn't really present in Brunei; traditional gentlemen's barbershops, often seen in Western movies, where barbers serve as their client's companion and confidante throughout the cut, specializing in classic hairstyles and fades – where the hair length is tightly tapered down, typically on the back and side – all within a rustic, old-school storefront of wood and leather seats.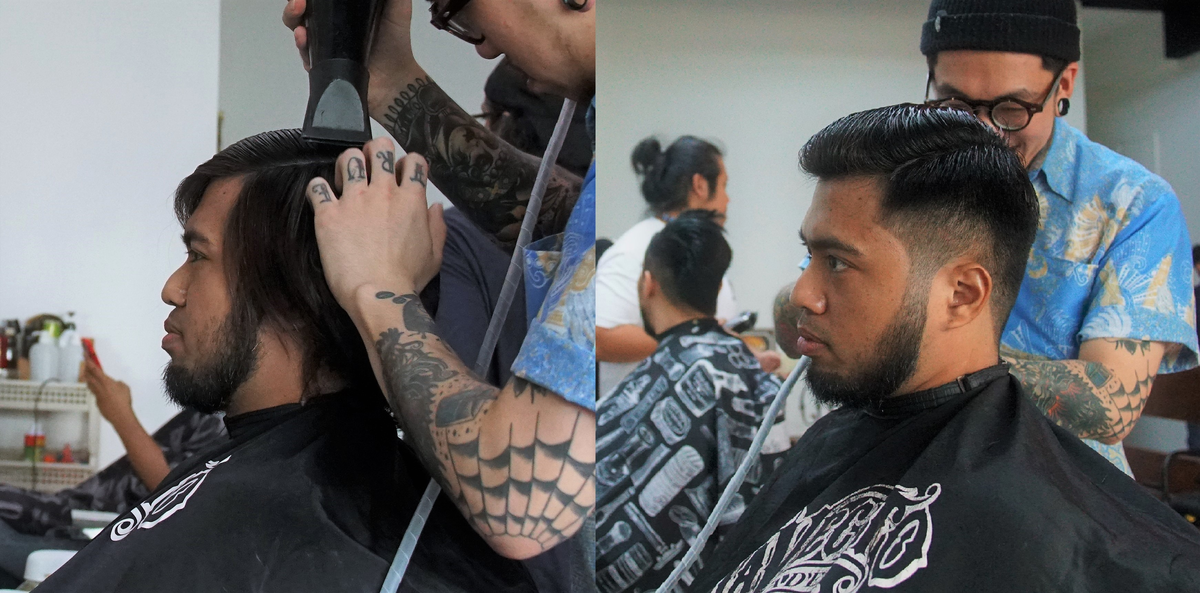 Garage to storefront
"Although I was cutting in plastic chairs in my garage at the time, that old-school barbershop was exactly what I wanted to bring to Brunei," said Leong. "A community for men where they can kick back, relax and get exactly the haircut that they want."
Leong soon established a routine: after his day job, he returned home late afternoon and began cutting in his garage into the late evening. While his body grew tired, his enthusiasm for the craft held strong, improving with each and every cut.
"Barbering is almost a 100 percent practical. It isn't enough to know something; you have to be able to do it, and you can only get better with consistent practice," says Leong, who is largely self-taught, the bulk of his learning coming from research online that he later applied.
Impressed by his commitment, a regular client propositioned to Leong in early 2014 to be his investor to open Stay Traditional – Brunei's first traditional, gentlemen's barbershop. They rented a ground floor unit in Gadong Central, Menglait and sub-let half the space to another retail business.
His schoolmate Jee, a graphic designer, took up the challenge to learn barbering, and together with one foreign hire, they opened their doors in the middle of 2014.
"It was a small operation with three chairs, but business was booming," said Leong. "We were bringing in sales of $300 to $500 a day."
Growing competition
Their exclusivity as Brunei's first traditional barbershop would not last for long however, as other home-based local barbers also made the leap to storefronts shortly after. In a bid to capitalize on their early success, they opened their second branch in Rimba's Giant complex in 2016, but struggled to make the operation profitable, deciding to close down just a year later.
"We thought that we could handle the steep rent initially," said Leong. "But shelling out a few thousand for a small space was ultimately too difficult at the time. We had to learn the hard way."
At their peak, Stay Traditional had five barbers. Today, there are no fewer than five traditional-styled barbershops across the country, and while you could argue that they're competing for the same consumer pie, Leong went ahead and organized a hairstyling workshop earlier in March – attended by most of Brunei's barbering scene – where they flew in Matt Lester Babao from Philippine barbershop Legal Cuts.
"The event was the first time I was able to meet the local barbers under one roof," said Leong. "Technically, we're each other's competition since we're all in the same market, cutting men's hair, but it's healthy. At the end of the day, we're all trying to get better."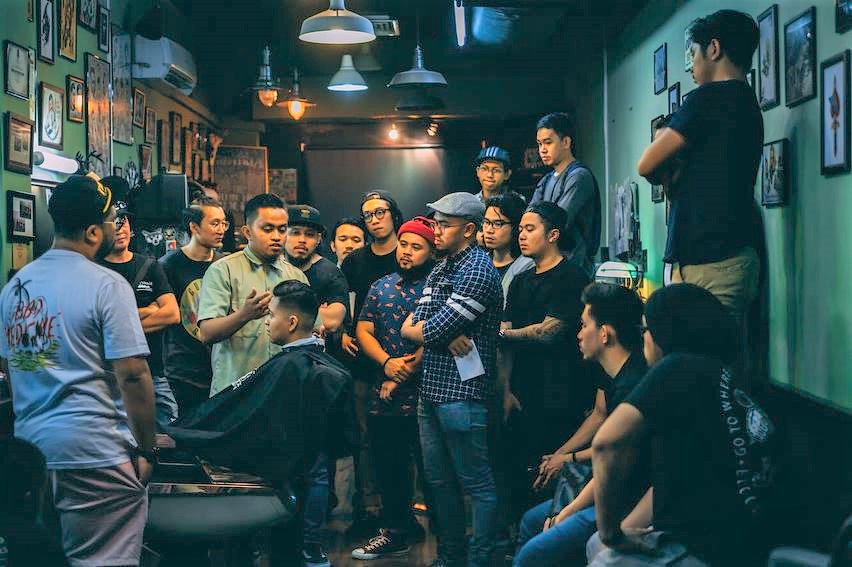 While business was bustling in the final weeks of Ramadhan this year – where an estimated 80 heads were cut daily – Leong decided to move from their half unit on the ground floor to a full-sized unit on the first.
"We were struggling to find a tenant (for the other half on the ground floor), so we were essentially paying full rental for several months but only using half," said Leong. "The first floor is more affordable so we're able to take up the full space; and while we lose ground floor visibility, it's more comfortable and spacious for customers."
Leong doesn't see the barbering scene slowing down either, with more competition "probably on the way". But the 28-year-old believes Stay Traditional can stand the test of time – as long as they never forget their bottom line.
"It's one thing to target X amount of customers as a barbershop," added Leong. "But that can't be your only priority; what's more important – especially in a smaller market – is how each and every customer is served. Our thought process must start from there. As a business, we've had our ups and downs, but whoever walks through that door, our commitment must always be the same: you're here at Stay Traditional – and we're going to give you the best experience and cut possible."
Stay Traditional is located at Spg 21, Block A, First Floor, Gadong Central, Menglait (above The Marathon Shop) and opens from Monday to Thursday and Saturday from 12.30pm to 8.30pm and 2.30pm to 8.30pm on Fridays. To learn more visit @staytraditional.bn on Instagram and @staytraditionalbarberandshop Facebook and contact +6738780299 to get in touch directly.