Before a new pastry, cake or loaf of bread makes the final cut on Mr Baker's Bakeshop's menu, its founder, 42-year-old Eric Pui has at least two samples made.
The first, he'll sample freshly out of the oven. If it makes the grade, he'll take the second sample home to keep refrigerated. The next day, he'll pull it out, sampling another small bite.
He'll repeat the process for another two days, before concluding on whether it truly deserves a spot on their list of products, which now numbers over 300 items.
"I must know how each product tastes," he says discerningly. "Not just after it's made, but how it fares after a few days. We must be confident that it will be good for the customers, or it doesn't go on our shelves."
Mr Baker's ended 2018 – their tenth year in business – by welcoming their eighth outlet, a quaint, floral-inspired cafe at the upscale One Riverside residential complex. By the end of 2019, Eric will add a ninth branch at Pavo Point in the capital, which is marketing itself as Brunei's first "A Grade" office space.
Mr Baker's appears to have been charting a quiet, yet unassailable rise to being Brunei's largest healthy bakery. But the real crux of Mr Baker's story came two years into their business – where Eric openly admits – that they were just months away from going out of business.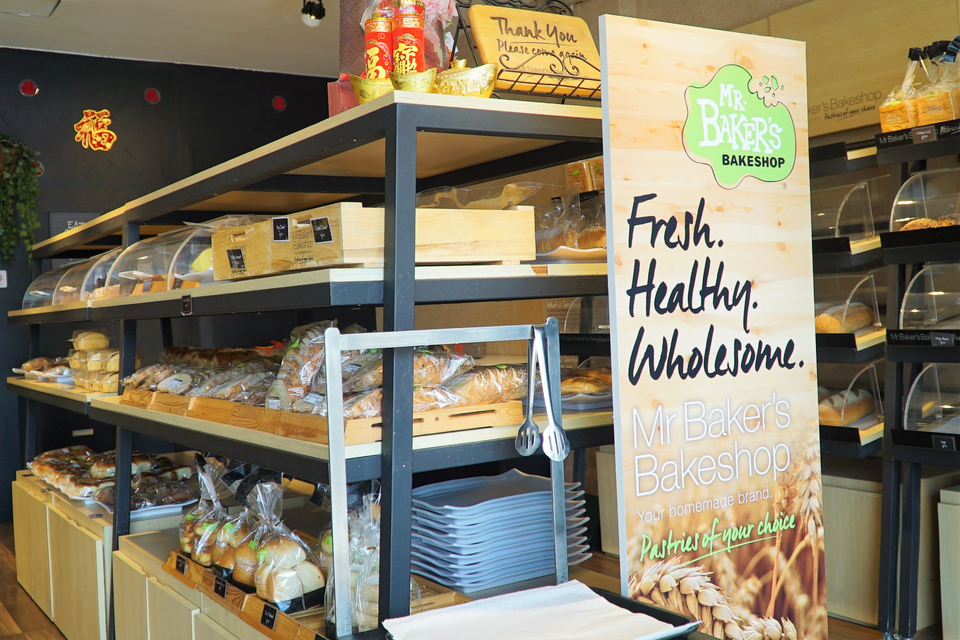 Too niche?
With $150,000 from savings and a loan from his father, Eric left his job as an accountant to start Mr Baker's in 2008.
Eric had a lifelong fascination with bread and baking – piqued when he was doing his accounting degree in Australia – but he was a mediocre baker at best.
His strength was then, on paper, in business administration, having worked for multi-national firm Ernst & Young, followed by starting his own consultancy company called Top Business Management in 2001 with two of his childhood friends.
Ironically, while Eric's previous job was mostly handling accounts, it also extended to offering advisory services to smaller businesses. But six months into his own baking venture, Eric already found himself on the backfoot.
"We had budgeted that renovations would take a month or two, and we would be ready to open," said Eric, who began renting a space in Batu Besurat in March, 2008. "But it was much more difficult to get all the approvals and business licenses from the authorities back then."
Mr Baker's was finally given the green light to open September, which meant Eric had to absorb six months of rent without making a sale. Then came the market's underwhelming response to his brown bread and rolls made largely from wholemeal flour.
"We have a strict no preservatives, dough improver, emulsifiers or stabilizers policy, which I believe was the first for a commercial bakery at the time," said Eric.
"The problem was that this meant the product would last about two days (unrefrigerated), compared to the processed, white bread the market was used to which lasted a week. So when people initially came into the bakeshop, they thought the bread was already old when it had been freshly made."
Eric required at least $15,000 in sales monthly to break even. On their opening day, they were able to make $900, but sales dropped to $700 the day after, and by the fourth day, they were down to $200. On one quiet Sunday, little over $40 from the bakery was sold.
"I've always wanted Mr Baker's to offer a healthier choice," said Eric. "That was what I was passionate about introducing to Brunei. But my friends, acquaintances, told me that the market wasn't ready and that I needed to change what I was producing, or I would be out of business."
Eric persisted and tried out supplying to to other locations, first to a cafe in Serusop and then to a retail outlet nearby in Soon Lee, Batu Besurat. Both ventures were fruitless, and by 2010, Eric was almost broke.
He turned to his father, a grizzled, small-time businessman who worked his way up from being a truck driver to setting up his own transport company.
"I told him that I was sorry, that I had let him and the family down," said Eric. "He asked if me if I was willing to risk everything – lose, walk away – and still be willing to start over… I answered yes."
Not long after, he heard about a tender for a retail kiosk at JPMC. Eric dropped by the hospital with his father. He recalls it being an uneventful Saturday, with not much activity around.
"It wasn't buzy," said Eric of the foot traffic surrounding the small retail area. "But it was unique (compared to other settings) not just because of a new (customer base) but the opportunity to associate the Mr Baker's brand with a health centre."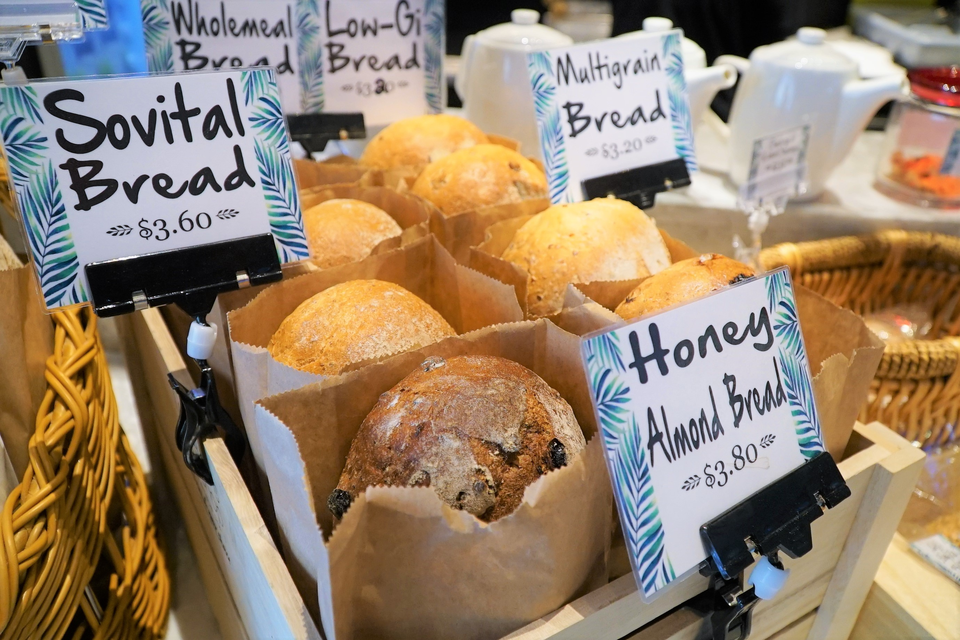 The JPMC turnaround
The small kiosk at JPMC's main lobby sparked a reversal of fortunes for Mr Baker's. The range on sale included standard loaves, but the standout hit were smaller, affordable buns, including Eric's own take on sovital, a dark, multigrain bread, high in fibre with walnuts and dried fruit, priced at $1.50.
"It wasn't long (after opening at JPMC) that I saw more traffic to our Batu Besurat store," said Eric. He called his dad ecstatically, "I think it's (sales) starting to climb."
The wider awareness from working staff as well as visitors to JPMC provided the breakthrough in visibility that Mr Baker's sorely needed. Within in a few years, business stabilised, and Eric – wanting to stay ahead of the curve – decided to open a second bakery in Gadong Central with a diner-style seating area serving sandwiches, a combination yet to be seen in the local market.
"Back in 2012, the (independent, western) cafes had just started to emerge in Brunei," said Eric. "For Mr Bakers, we wanted an outlet where we could also show customers the different applications for our freshly baked bread and pastries, while also serving hot drinks."
As Mr Baker's credibility began to rise, Eric received an invitation to open at Jerudong International School, and his attention to detail saw him earn several partnerships to supply to cafes, including one of the largest international coffee chains based in Brunei.
In 2014, he forked out $400,000 through a combination of company savings and the remaining on credit terms with contractors to build a central kitchen in Kg Jaya Setia to cater to rising demand.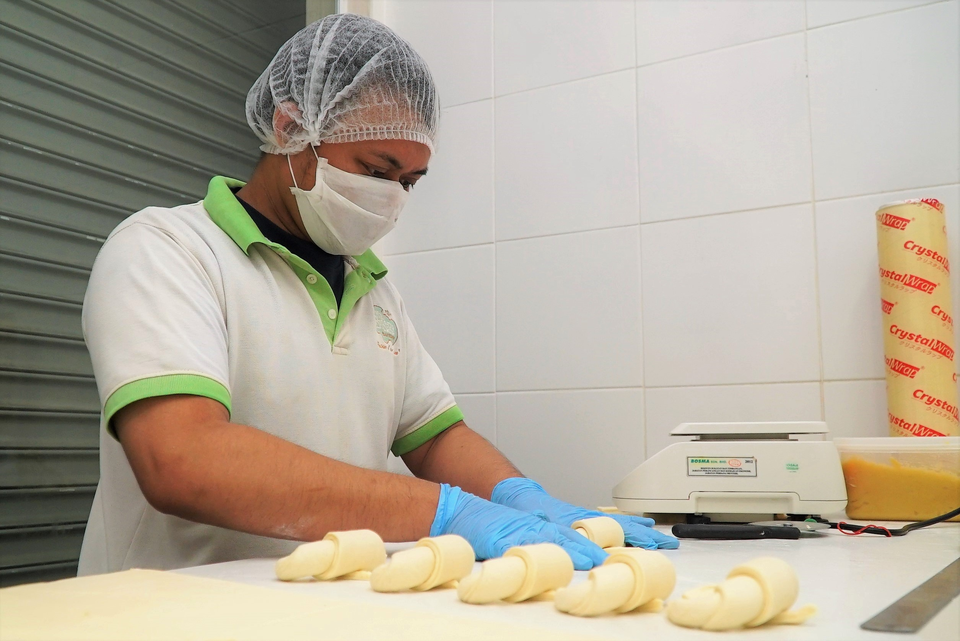 With three bakeries, Eric saw the next chapter of Mr Baker's growth in cafe outlets that also carried a few shelves of their baked goods. He engaged an interior design firm and hired a professional barista with international experience from the Philippines to revamp their Gadong Central branch as their first experiment with a more lifestyle-focused space.
The move paid off, as the outlet's sales increased to $1,000 daily, and Eric moved to open a similarly styled outlet in Sengkurong a year later.
"By hiring Dave Bautista (the barista) we were really take our coffee and cafe service to the next level," said Eric, who has since promoted Dave to operations manager.
"We were able to move beyond just being a bakeshop. We started to expand the menu; introducing more food besides sandwiches like pastas and salads. Having worked internationally, Dave's able to make strategic recommendations for improvement."
Rising before dawn
2018 saw Mr Baker's most aggressive expansion yet, opening at Mabohai in January, BIBD Connects in March and OneRiverside in December. As the year's final numbers were crunched, the verdict was clear; despite a sluggish economy – and supposedly weakened consumer spending – Mr Baker's recorded its largest annual revenue since opening ten years ago.
While sales comfortably hit seven figures, Eric jokes that his relatively low profit margins would surprise many. "Those in F&B know that ingredient prices have shot up," he says. "The price of butter in Brunei has gone up more than 30% for example, but we haven't really increased our prices."
Today, Eric makes his daily rounds in a t-shirt and sneakers, and at the end of the month, draws a modest salary, choosing the roll back the profits into the company's reserve for emergencies or to fuel opportune expansion.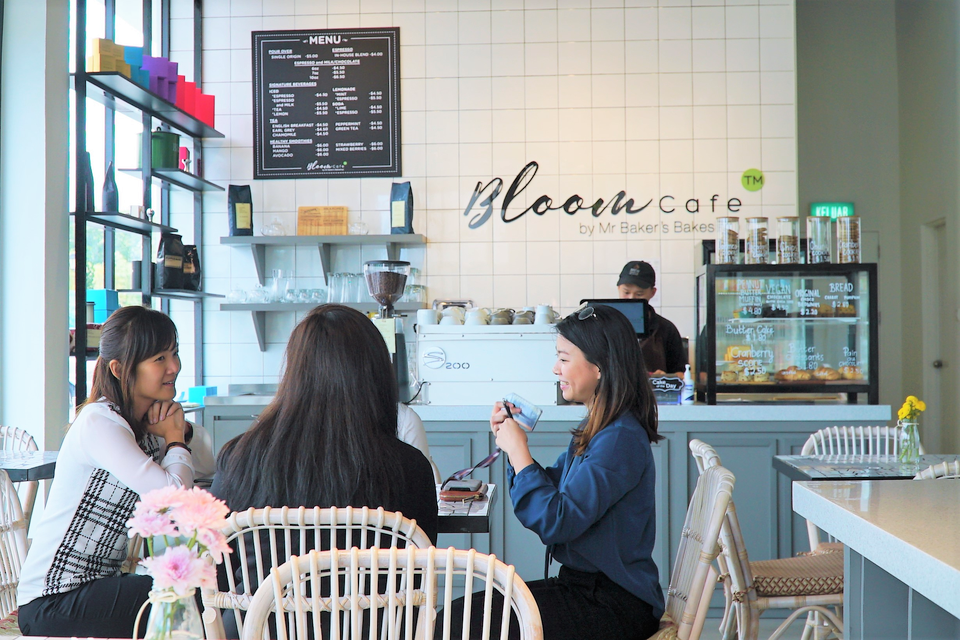 In Malcolm Gladwell's best-selling book Outliers: The Story of Success, the eighth chapter begins with an old Chinese proverb.
No one who can rise before dawn 360 days a year fails to make his family rich.
Eric grew up in Sg Liang, a small coastal village in Belait. Every morning, his mom would walk with him across a sandy path before reaching the main road where the school bus awaited.
"It was so early that the sky was still dark," says Eric with a smile. More than 20 years later, he found himself in a similar position.
For all his accounting and consultancy acumen, Eric could not get the public to buy into his product in his opening years. He told himself that if the day came that he did fail, he wanted to make sure that were no excuses that would be left behind. And so he opened the shutters with his bakers at 4am, and was the last to leave at 10pm, with his wife dropping by in the evenings to send him his packed dinner.
"The numbers… everything, it was supposed to fail," Eric recalls of his early years. So I asked him – at any point – did he feel like giving up?
"Never," he responds.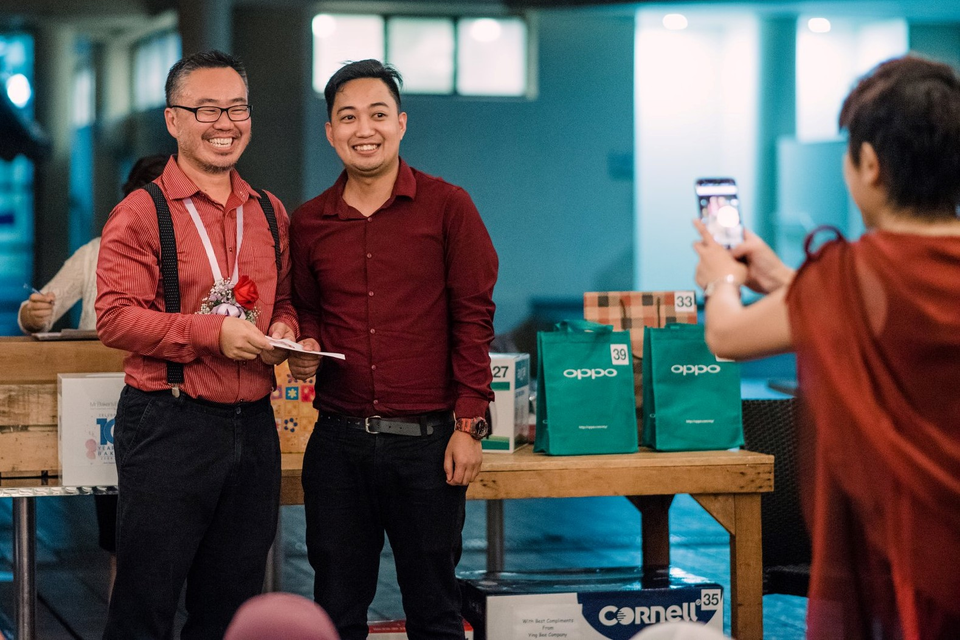 Mr Baker's opens from 7am at Batu Besurat, Sengkurong, Lambak, JPMC and Gadong Central, 8am at Mabohai and 10am at OneRiverside.