MBrunei's biggest showcase of entrepreneurship and local brands – the MSME Festival – recorded over 40,000 visitors across four days at both halls of Bridex last weekend.
Over 200 local businesses participated in the festival, organized by Darussalam Enterprise (DARe) to increase market access for MSMEs while also promoting entrepreneurship and socializing the latest business reforms and opportunities in Brunei.
Many MSMEs used the festival as an opportunity to debut their products and brands, highlighting the festival's affordability – $100 for home-based businesses and $300 for MSMEs – as well as the strong turnout.
Several businesses sold out while others generated sales leads through business matching sessions with local and international retailers and distributors.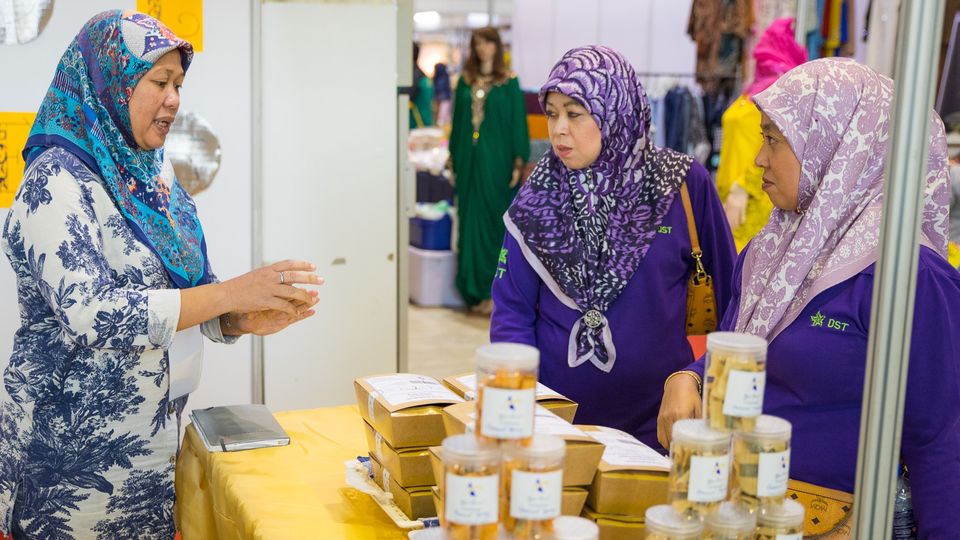 "We sold out our new line of (frozen) food pouches and garnered interest from supermarkets," said founder of home-based Aisy Berjaya Norredahayati Abdullah, who was one of seven MSMEs who pitched to representatives from Hua Ho, Supa Save and One Station.
The 46-year-old said she has begun negotiations with supermarkets including One Station in Mentiri to supply her food pouches – which come in five local flavours – in time for Ramadhan this year.
"The pouch uses retort packaging, so the food doesn't have to be taken out of the pouch to be reheated safely in boiling water or the microwave," she said.
One Station Director How Wan Hai said their store is now retailing more than 10 local brands. "We have seen a good improvement in packaging and consistency (in supply) from the MSMEs (over the past few years)," said How. "Through the MSME Festival, we are able to sample more local products which we believe can sell well."
Meanwhile, another 23 MSMEs met with six international buyers including E-Mart, Everrise Departmental Store and Krian Resources from Sarawak as well as Minori and Shinkou from Japan.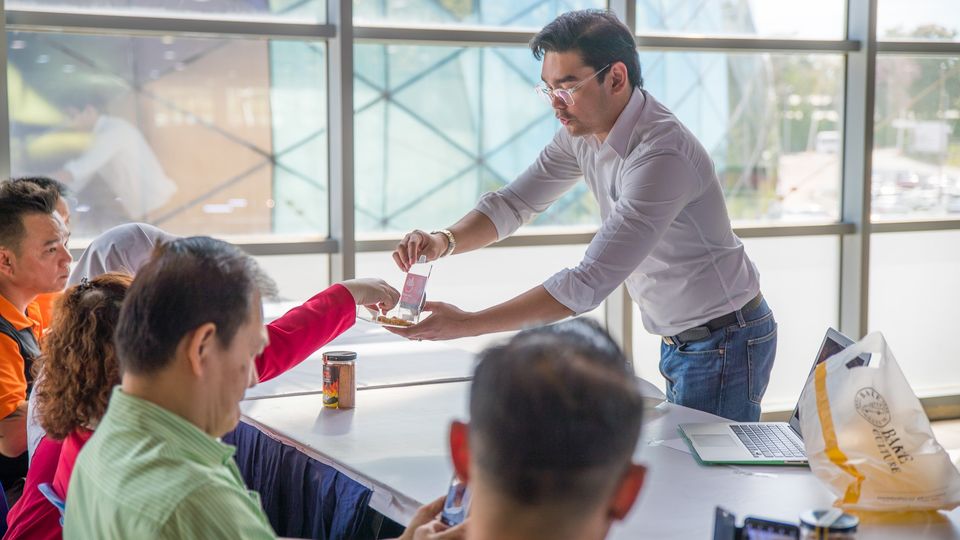 Yu Lee Food Industries who produce Halal soup seasoning, cooking paste and bottled sambal said they expect to be supplying to E-Mart locations in Sarawak in the following months. Sarawakian chains Everrise and Servay have already begun retailing Yu Lee's products.
"Right now we are settling the logistics to deliver our full range of products to E-Mart in Sarawak," said Yu Lee's director Lim Yok Yuan. Having set up an industrial operation, Yu Lee has managed to reduce their prices by 20% as they look to be more competitive against foreign brands.
"Locally, we're at about 30 locations, but one of biggest challenges is reducing our costs and our selling price."
Following the festival, DARe is expected to channel local businesses towards its market access initiatives. For local markets, DARe is hosting regular pitching sessions for businesses to gain access to supermarkets while also housing a newly revamped 'Bruneian Made' shelf with local products at Supa Save, Hua Ho and Sim Kim Huat.
To enable local companies to export, DARe is also running a Standards Consultancy programme to equip businesses with international certifications for manufacturing while also bringing local companies to international expos. DARe also operates 26 industrial sites across Brunei's four districts for businesses looking to begin manufacturing.