The entrepreneurs behind Al-Huffaz Management, Memori and Big BWN Project shined at the recent National Youth Awards winning the Youth Leader Award, Excellent Youth Award and Excellent Youth Project respectively.
Eight total awards were given out on August 7 at the National Youth Day celebrations, which covered recipients from this year as well as last year, which was postponed due to the first outbreak of the COVID-19 pandemic.
Entrepreneurship remains at the forefront of the country's youth agenda under the youth entrepreneurship ecosystem, whose development has been repeatedly highlighted by His Majesty the Sultan and Yang Di-Pertuan of Brunei Darussalam.
Al-Huffaz helps thousands learn the Al-Quran through religious graduates
Hj Mohd Loqman Al Hakim Hj Hamdan's continuous efforts in expanding his startup's Quran recital services earned him the Youth Leader Award 2020 having already won the Excellent Youth Project Award in 2017.
Hj Mohd Loqman began his entrepreneurial journey in 2016 as an unemployed graduate from Sultan Sharif Ali Islamic University, where he identified the need for a platform to match the demand amongst Bruneians for Quran teachers with a pool of increasing religious graduates.
"I myself began teaching the Quran (after graduating) as a way to make ends meet," said Hj Mohd Loqman, who is a graduate of Darussalam Enterprise's (DARe) Accelerate and is part of their incubation space iCentre.
"That's when I realised there was no easy way to find religious teachers online, and that most people were relying on a personal introduction from a friend or family to find one.
"This award represents a team award for us at Al-Huffaz, because without the contribution by our educators, none of our progress would be possible."
Today, Al-Huffaz has provided employment for close to 300 educators, all certified by the Brunei Islamic Religious Council, conducting an average of 200 classes a month. The ongoing second wave of COVID-19 has seen the business switch up their physical classes, typically done by the teacher visiting the customer's home, over to online video calls.
"We are better prepared (this outbreak) as we have offered digital classes before, but business is still affected as not all customers (who paid for physical classes) are signing up for online classes," he said.
The startup, who have since expanded their services to include conducting prayers and ceremonies, will also have to delay their plans to move into their first centre in Sungai Akar.
From event manager to social enterprise: Big BWN Project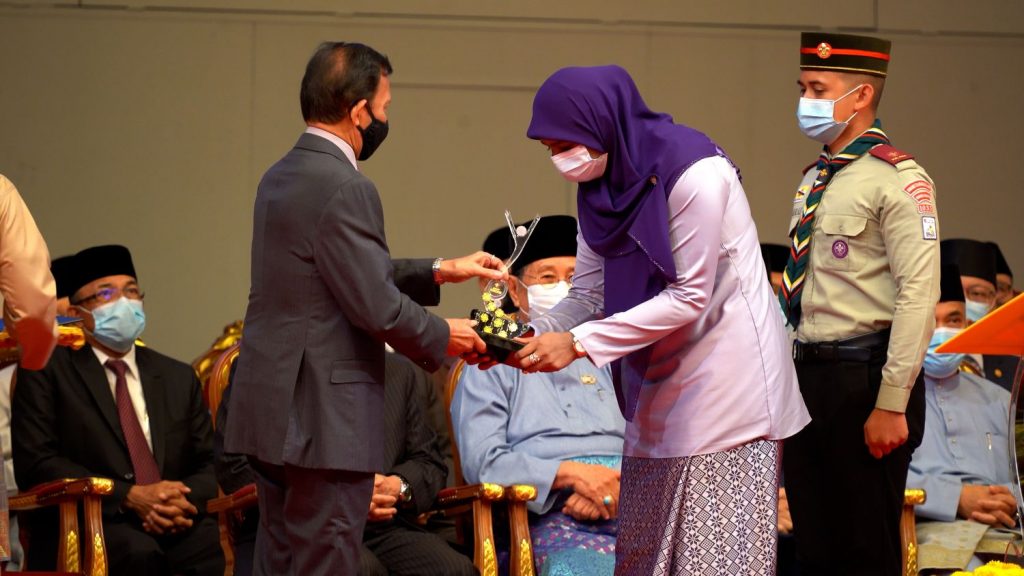 Big BWN Project began in 2015 as an event manager organising popular al fresco pop-ups made up of small, mostly home-based food and beverage businesses before diversifying into community development and training projects that emphasised entrepreneurial pursuits for their participants to gain independence.
Founder Noorhafizah Rashid, awarded with the prestigious Commonwealth Points of Light earlier this year from Her Majesty Queen Elizabeth II, earned the 2020 Excellent Youth Project Award having notably launched the Kg Bolkiah Community Development Centre and being appointed as a local trainer for Go Digital ASEAN.
Big BWN partnered with the Yayasan Sultan Haji Hassanal Bolkiah's (YSHHB) Ristaan Abadi initiative to conceptualize and set up the community centre which has since helped 20 local women living nearby register their own businesses and enabled them to do business online by signing them up to delivery businesses like Ta-Pow!.
Under the Go Digital ASEAN initiative – backed by Google's philanthropic arm Google.org – Big BWN were appointed to provide digital literacy for 2,500 Bruneian youth which included teaching how to do business online, online security and increasing their employability.
"The recognition means a lot and gives us more motivation to do much better and to do more things for the future of the youth and the country," said Noorhafizah. "To support the community to achieve their goals, to more independent and self-sufficient for the future."
With her award falling on the same day as the outbreak of the second wave of COVID-19, Noorhafizah has collaborated with several organisations to launch charitable projects to help equip the underprivileged and front liners with necessities. These include providing over 11,000 masks for migrant workers and the less fortunate.
Big BWN has also distributed daily essentials to households and the makeshift treatment center at PKBN Temburong.
Memori launches Mirath to provide Islamic will and donation services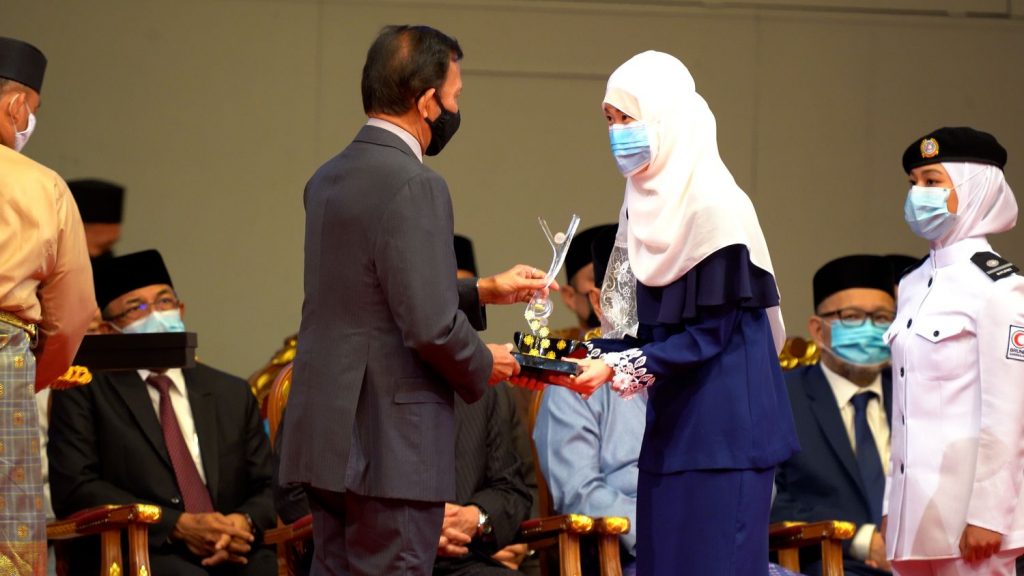 With two six-figure rounds of investment and numerous local and regional awards for her legacy planning startup Memori, teacher turned entrepreneur Queenie Chong Chin Yee earned the Excellent Youth Award 2021.
The Bruneian entrepreneur currently based in Singapore for a startup incubation programme initially gained recognition in 2018 for offering affordable will writing services and other end-of-life planning solutions online.
To be able to cater to the Islamic market, Memori then launched another online platform Mirath, which similarly provides affordable will and donation planning services.
Mirath's main products are the provision of wasiat (will), hibah (gift/grant) and faraid (Islamic inheritance) as well as the jenazah or donation kit for mosques, which has since raised over $10,000 for more than 40 less fortunate families. Both platforms target the Southeast Asia market, where the topic of end-of-life planning remains taboo with the majority of the population not having wills prepared.
"I feel very honoured to receive this award, and hopefully I can inspire youth to take the initiative to expand their horizons beyond Brunei," said Queenie, who started the business after experiencing difficulties in navigating arrangements following her grandparents' death. "To make Brunei proud, on the global stage."
Queenie, who is also a graduate of DARe's Accelerate, also helped set up business consultant and venture builder Startup Brunei, who developed the pilot for UnikLearn, an upskilling programme to help disabled youth improve employability.